Welcome to PCBC Kids!
PCBC Kids faqs
What is PCBC doing to keep my kids safe while we are on campus?
PCBC Kids is implementing a variety of safety measures including temperature checks at the door, mask-wearing by all volunteers and staff and social distancing between sibling groups. For more information, check out our Coming Home Safety information.
Will Wee Worship and Kids Worship meet?
Both will meet at 11:00 AM, with doors opening at 10:45 AM. Both Kids Worship and Wee Worship will have limited seating available due to space restrictions. If spaces are full, you are welcome to worship together as a family in one of our worship venues!
Wee Worship will meet at 11:00 in the Tree Room (CLC 102).

Kids Worship will meet at 11:00 in third floor Pleitz.

Kids will be spaced apart to maintain appropriate social distance.
How do I check-in on Sunday Mornings for Kids + Wee Worship?
Families can check-in either at CLC and Pleitz 3rd Floor computer kiosks. Staff will be inputting touch screen information for each family.
Can my children join me in worship?
YES! Your children are more than welcome to join you in corporate worship.
Do children need to wear masks?
In accordance with CDC recommendations, we recommend that children age 2 - Kindergarten wear masks. Kids in 1st - 5th grades are required to wear masks.
Our goal is a two-pronged approach of resourcing parents to raise kids who follow Jesus every day as well as inspiring our kids to love Jesus and to love Dallas.
We want to set you up to lead your family well every day. Our goal is to make sure we are doing everything we can to equip you - the parent - to be the primary disciple maker in your home.
We are praying for you as you point your children towards Jesus through Gospel conversations. And as those spiritual moments occur in your home, we have tools to guide you in walking your kids through how to begin a relationship with Jesus and what it looks like.
Resources for Guiding Your Kids To Follow Jesus
coming in 2021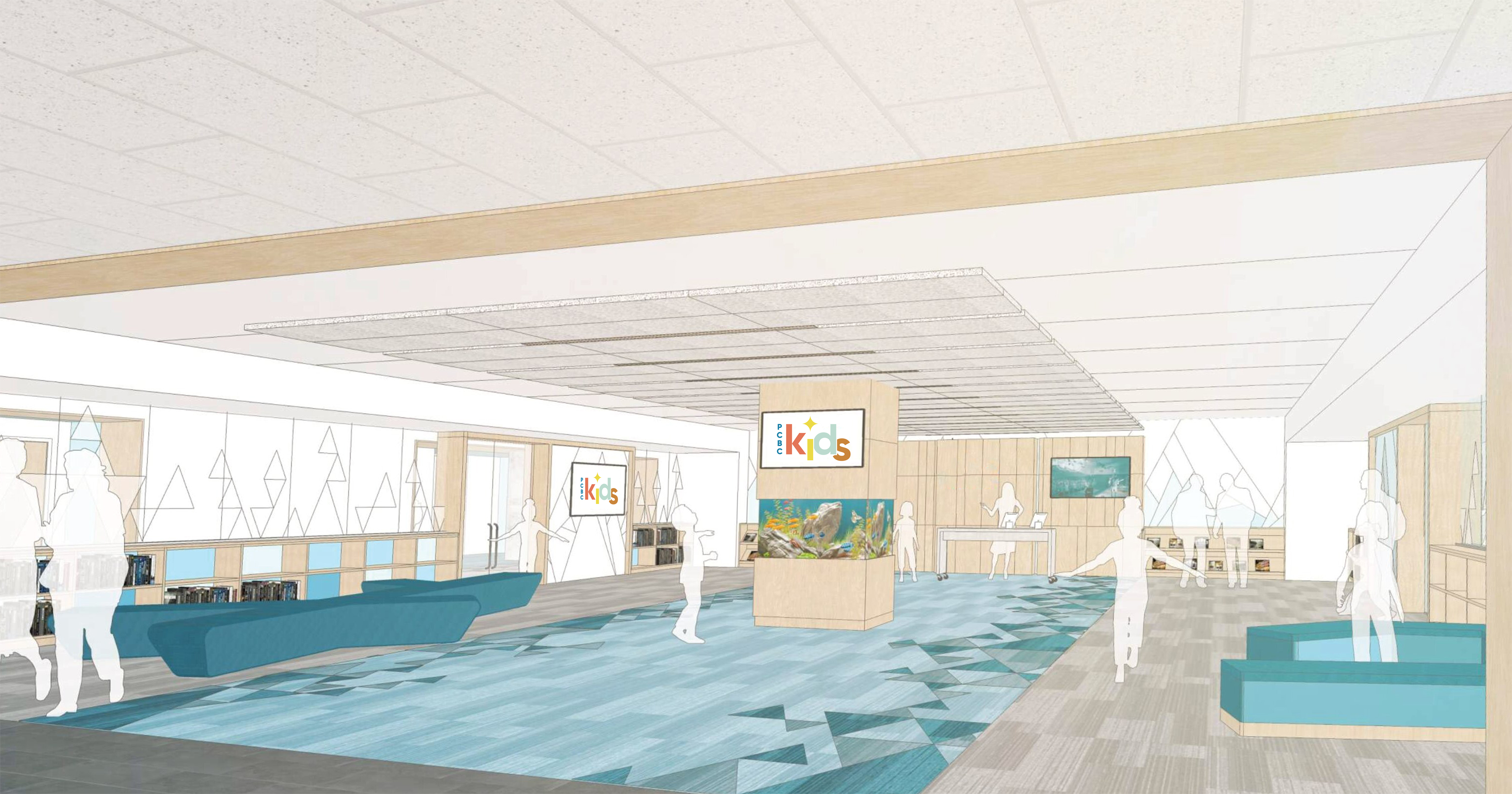 Exciting updates are happening in our PCBC Kids space to create a brand new experience for our very youngest to come and grow in their faith. In addition to being a bright, friendly, welcoming space where kids and families are celebrated, it offers enhanced security and controlled access and inviting spaces for families to enjoy. It's all being designed with a heart for serving our church family and community for years to come, just as we have done for over 80 years.
Your faithful generosity has already helped us complete Phase I in our Pleitz Building - and now we invite you to help us finish the work of investing in future generations who will follow Jesus through the ministries of our church.
Make your gift today! Give to Building Fund

NURSERY & TODDLERS | NEWBORN – 2 YEARS
Sundays: currently closed

Our very youngest are attentively cared for and will hear God's word through songs and reading. Toddler age children will begin to learn about the Bible, prayer, how much God loves them and how important their worship is to Him.
PRESCHOOL | 3 YEARS – KINDERGARTEN
Sundays: 11 AM

PCBC Preschoolers have the greatest time at WeeWorship! They are taught about being together with friends to worship God by singing, interacting with others as Jesus wants us to, and learning how God's word is alive and can speak to them. Small group and large group time are incorporated to allow plenty of fun and personal expression.
COVID Update: Masks are recommended for Wee Worshipers, but are not required.
ELEMENTARY | 1st – 3rd GRADE

Sundays: 11 AM

The active elementary years are the perfect time to help kids develop a more personal walk with Jesus and understand how knowing Him can guide them in truly caring for and serving others. They are engaged through discussion, stories, scripture memory, singing, prayer for others, and learning how to make a difference through generosity. PCBC Kids are carefully taught the Gospel of Jesus Christ and will begin to learn how to share their faith with others.

Kids in grades 4-5 are able to attend worship with their parents.
Kids in grades 1-3 are invited to Kids Worship on 3rd Floor Pleitz.
COVID Update: Masks are required for all kids during Kids Worship.

Connect With Us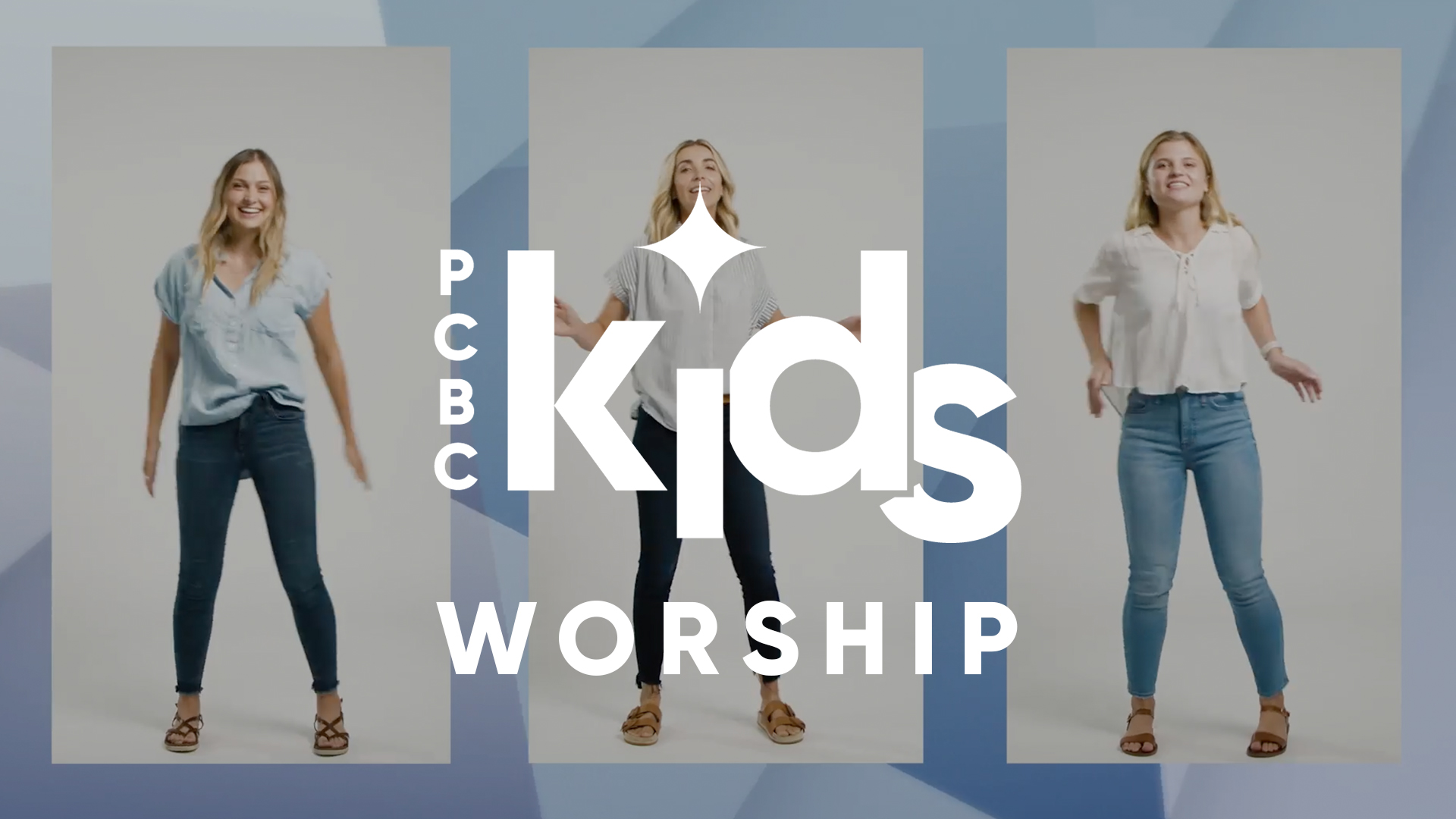 Watch Kids Worship here! Every Sunday we sing, dance and learn about what it means to love Jesus and others.

Download the 2020 Advent Guide! Find resources and weekly family activities during the Christmas season in both English and Spanish.
Ready to serve in the Kids Ministry? Reach out here to get connected!
All volunteers at PCBC must complete an online background screening before serving. Please click here.
Please click the "PCBC Policies" link below to read our Safe@Church policies regarding Childhood Leadership. If you prefer a hardcopy, you may pick one up in the Kids Ministry Office. (Collins 113).
Safe @ Church PolicyPoliticas de Safe @ Church

Parent Dedication and Children Baptisms
Contact Lisa Chamness for information about dedicating your family. Contact Kim Senteney for information about your child being baptized.
PCBC Kids During the Week
PCBC Day School. Interested in your child attending the PCBC Day School? Learn more here!
Interested in MOPS? Click here.
Questions?
Questions? Contact our Preschool Ministry Assistant here.
Stay connected with us on Instagram, Facebook, and YouTube!