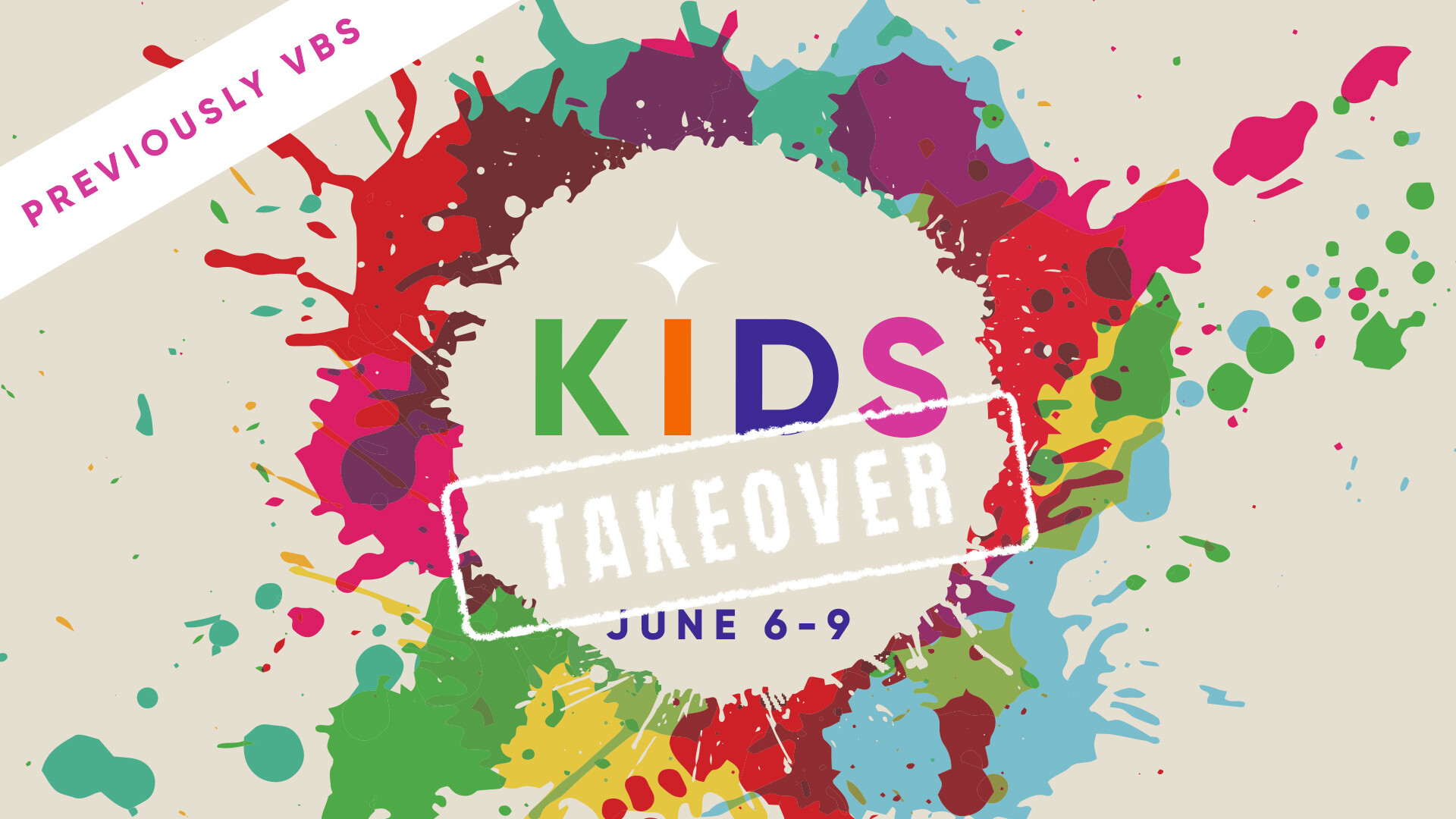 Kids Takeover
Monday, June 6, 2022, 9:30 AM
It's happening: Kids Takeover is coming June 6-9, and we can hardly wait!!
From exciting games, activities and fun competitions, to encouraging messages and authentic conversations, your kids are going to have a BLAST calling the shots all week long at PCBC!
Kids Takeover Week be a playful, active, and refreshing week for your kids, as we walk through the life of Jacob and learn important stories from the Bible. Ultimately, we want to see kids ask God to takeover their hearts – that is our prayer and hope for Kids Takeover 2022. Mark your calendars and save the date for the best week of the entire summer!
For more information, email