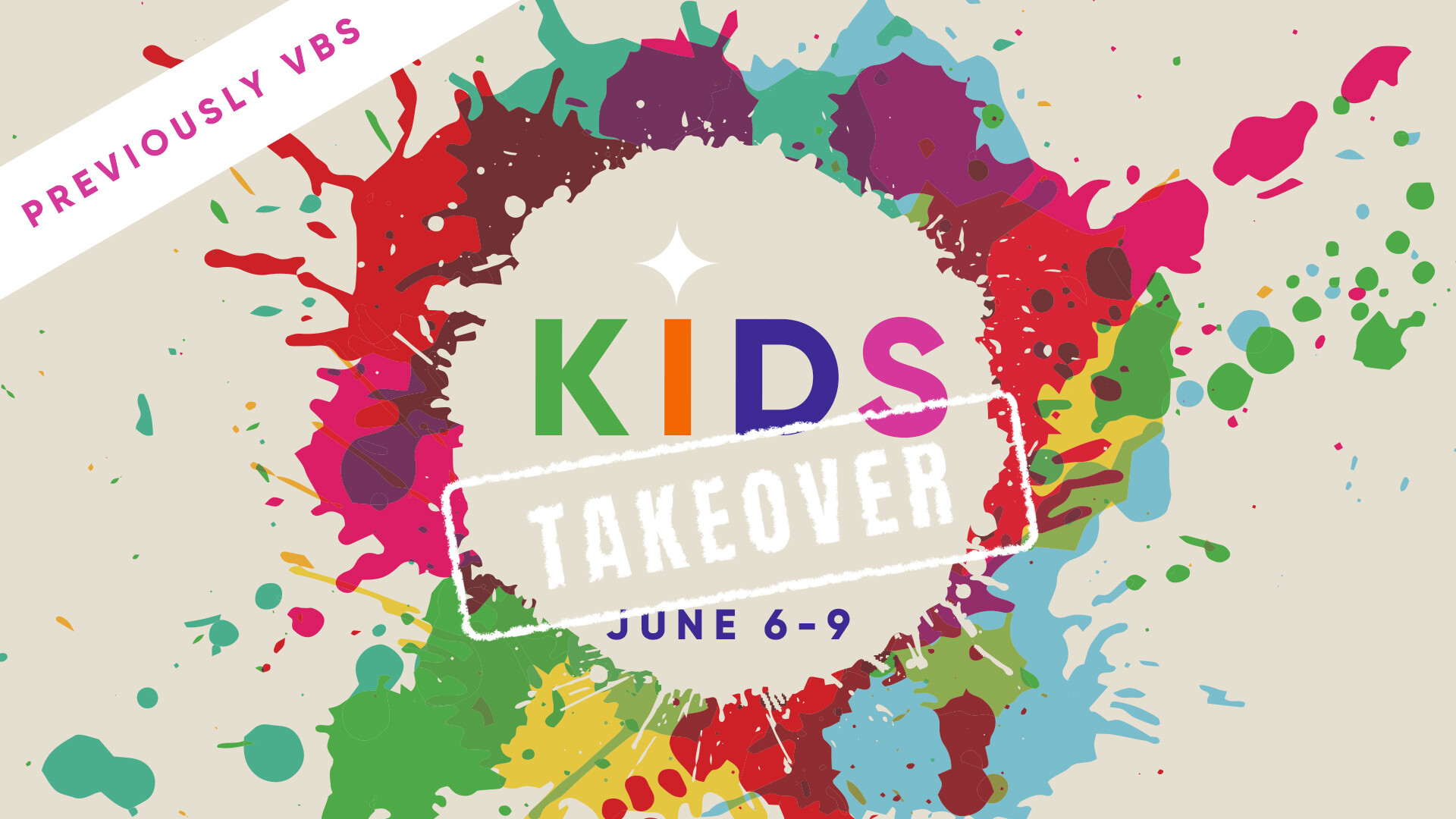 Kids Takeover
Monday, June 6, 2022, 9:30 AM
It's happening: Kids Takeover (formerly VBS) is coming June 6-9 from 9:30 a.m. - 12:00 p.m., and we can hardly wait!
From exciting games, activities and fun competitions, to encouraging messages and authentic conversations, your kids are going to have a BLAST calling the shots all week long at PCBC!
Kids Takeover Week will be a playful, active, and refreshing week for your kids, as we walk through the life of Jacob and learn important stories from the Bible. Ultimately, we want to see kids ask God to takeover their hearts – that is our prayer and hope for Kids Takeover 2022.
Kids Takeover Week is free and open to the public!
Here's how to check in on Monday morning, June 6:
Enter the PCBC parking garage from either Northwest Highway or Villanova.
Take elevator in center of garage to the Commons on the 1st Floor.
Check in begins at 9:15 a.m. in the Commons. NOTE: Even if you haven't pre-registered, we have a place for you! Come to the Commons and we'll get your kids registered and on their way to Takeover!
Here's how to pick up at 12:00 p.m. each day:
Return to the parking garage.
Take elevator to 2nd Floor, Great Hall.
Check in with our Kids Team and we will bring your child to you.
Preschoolers must be picked up in their classrooms with your security tags.
Our entire church family is excited to welcome you to Takeover!
Questions? Email – we're ready to help!