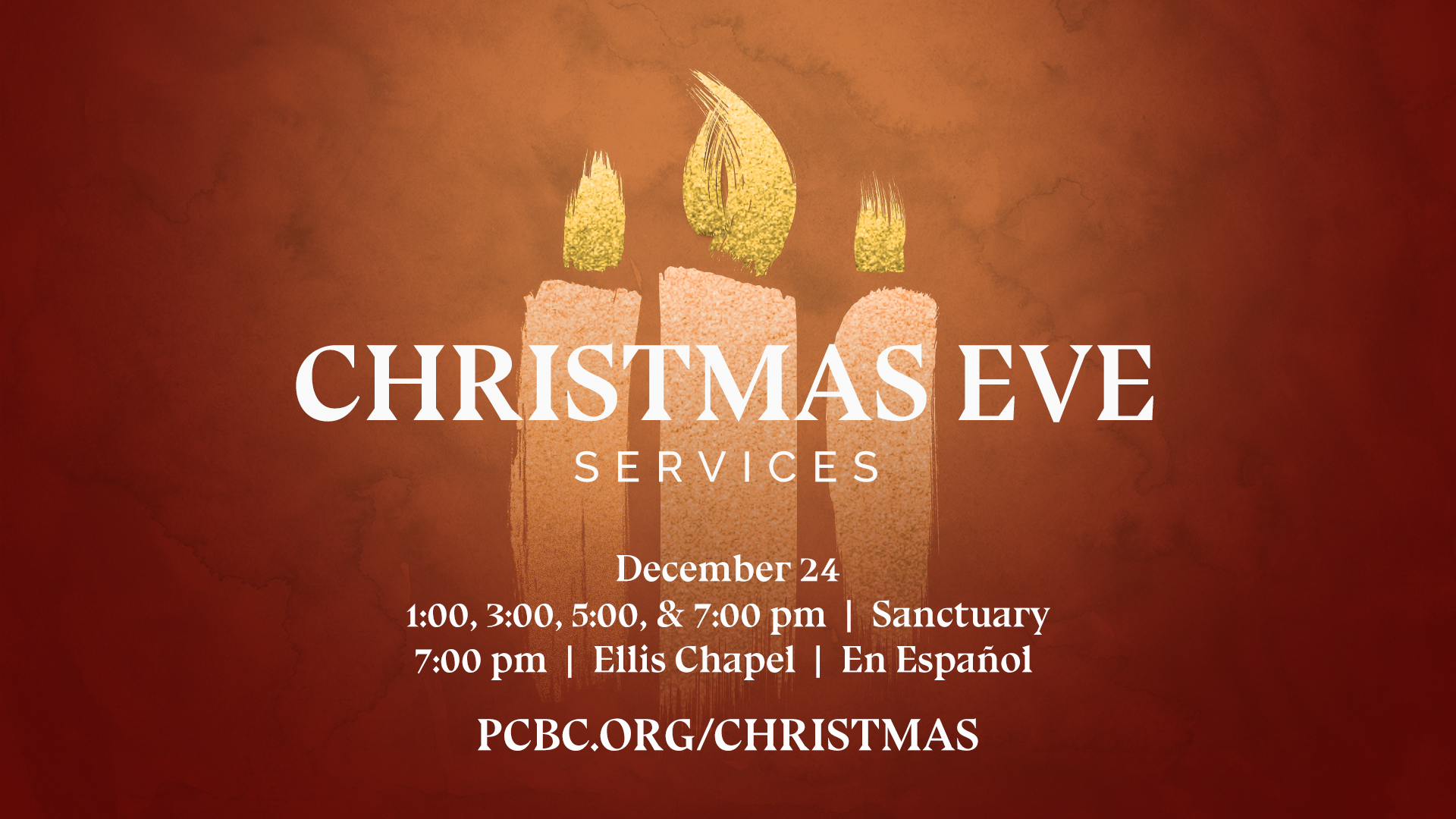 Christmas Eve Worship
Tuesday, December 24, 2019, 1:00 PM
Bring your family and Christmas guests to celebrate with us at the time that's best for you!
1:00 & 3:00 pm - featuring the Great Hall worship team
5:00 & 7:00 pm - featuring the Sanctuary Choir & Orchestra
7:00 pm - Christmas Eve Worship en Español | Ellis Chapel
Kids of all ages are invited to be with you at Christmas Eve worship!
Childcare is available for birth-age 2 during 1:00, 3:00, and 5:00 pm services. No reservation is required. There is no childcare for the 7:00 pm services.
Please use this link to RSVP to the service you plan to attend. This will help us plan for seating and other needs.
Please use this link to sign up to serve on Christmas Eve! We are in need of greeters, ushers, cider servers, candle lighters, and more. If you are 16 and older, there is a place for you to serve and help us welcome our many guests!
Volunteer at a Christmas Eve Service