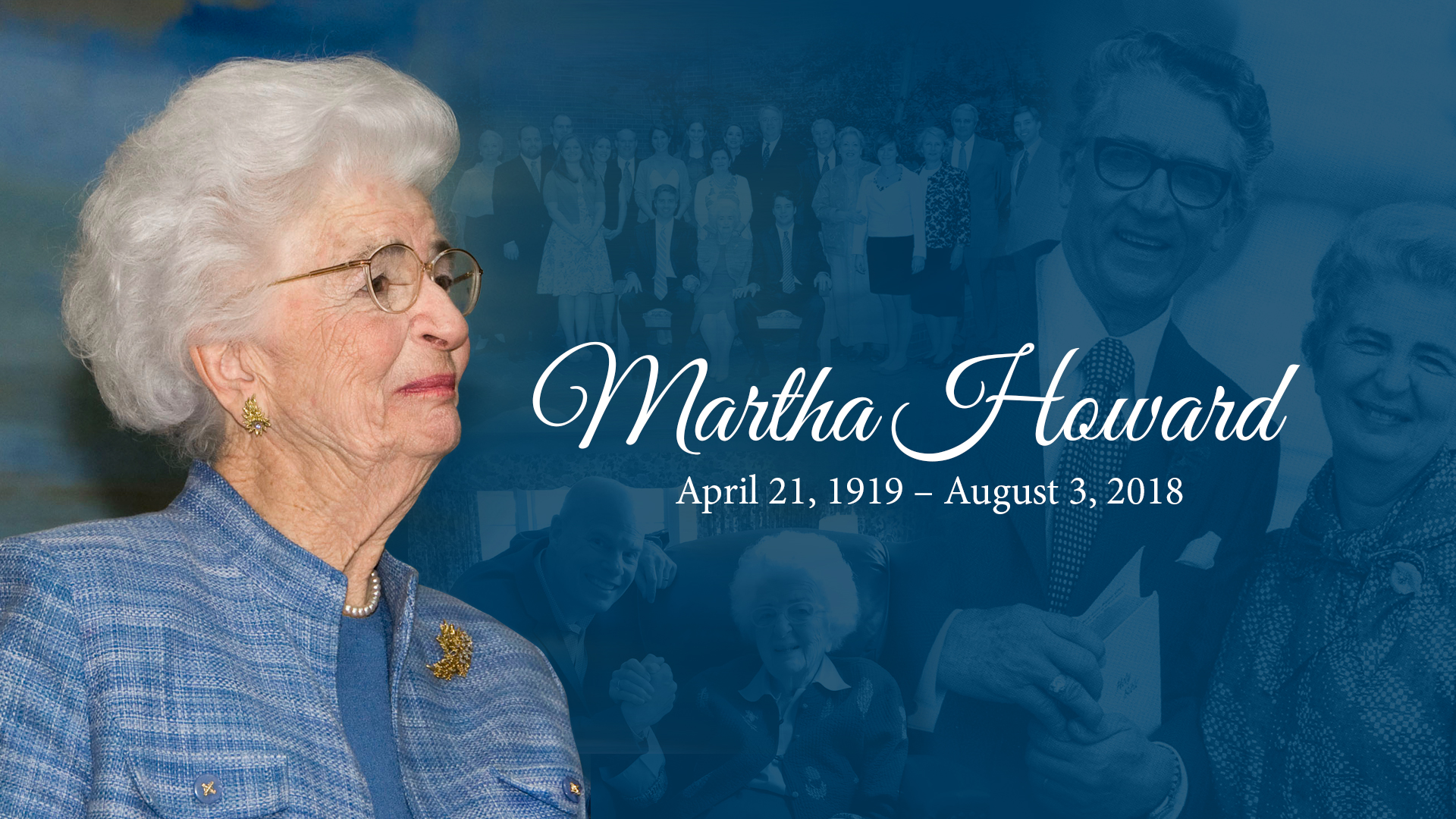 Vespers Service for Mrs. Martha Howard
Sunday, August 12, 2018, 5:00 PM
All are invited to come and celebrate the life of Mrs. Martha Howard at a special vespers service this coming Sunday.
Mrs. Howard served alongside her husband and our second pastor, Dr. Herbert Howard, for decades, during the formative days of our church's history. Well into her 90s, she served in the children's ministry of our church and has impacted generations of families. In many ways she will always be the matriarch of our church family. Mrs. Howard is now with her Savior, whom she has served all her life. What an inexpressible gift of grace she has been to us all.
Reception to follow in the Commons.