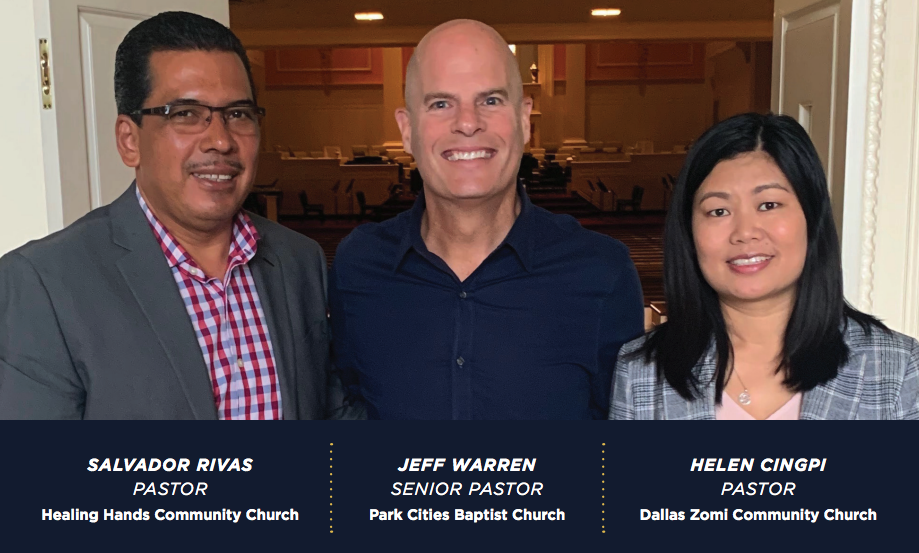 Park Cities Baptist Church joins the Dallas Zomi Community Church and Healing Hands Community Church to host a holiday celebration in the Vickery Community where many nations are represented – with music and food from around the world!
All the Nations Music Festival
When: December 14 | 1:30 pm
Where: Jack Lowe, Sr. Elementary School
7000 Holly Hill Dr l Dallas, TX 75231

Serve, Give & Pray
Let's all come together as one church family for this enormous community celebration! Here are ways that you can serve, give, pray and take part toward making this event a success:
Commemorative Ornament
Purchase the beautiful PCBC 80th anniversary commemorative ornament! Proceeds benefit the Dallas Public Library in Vickery Meadow (opening 2020).
Care Packages
Bless a Vickery Meadow family this Christmas! Pick up an All the Nations bag, fill with items and bring back to the church. These will be handed out at the All the Nations Music Festival on December 14.
Suggested items for care packages:
Small bottle of vegetable oil
Small bottle of canola oil
Small bag of white rice (1lb or 2lb bags are ideal)
Body wash
Shampoo
Toothpaste
Soccer ball (any size, already inflated)
Family Craft Kit
Create a handmade ornament for a Vickery Meadow family, and make one to hang on your Christmas tree!
Attend/Serve at the All the Nations Music Festival
Saturday, December 14 | 1:30 pm | Jack Lowe Sr. Elementary

Enjoy music and food from all over the world.
Hear the Christmas story shared in 8 languages.
Get to know your neighbors!

Please Pray
We pray that through our words and deeds, we will declare to the Vickery Community that Jesus is the King of kings and Lord of lords and is the Lord of righteousness, justice, and peace. We pray for our ministry partners as they seek to help the community discover and celebrate God's love for them. We pray for Healing Hands Community Church to raise up leaders in their congregation. We pray for Dallas Zomi Community Church to reach Burmese refugees for Christ.