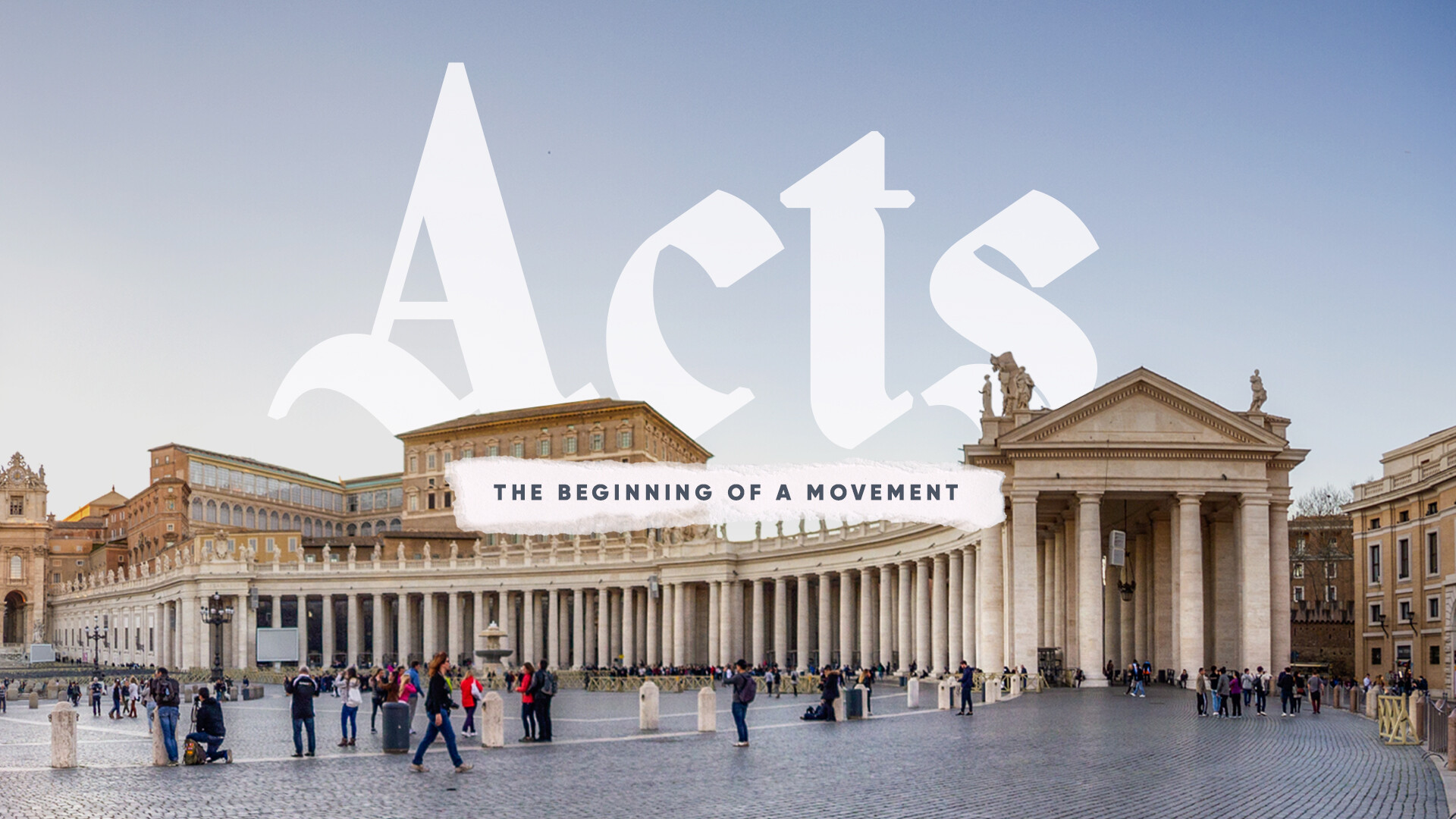 Acts: The Beginning of a Movement | April 11 - May 23 Message Series
Following Jesus' Resurrection, believers were given the Great Commission. In Acts 1:8, believers received the power of the Holy Spirit to be His witnesses near and far - and a movement called "The Church" began. Its singular purpose: share Jesus with the world. Join us this spring as we look back at the foundation of the Church and learn about the Gospel movement that continues today!
APRIL 11: The Purpose of the Church
We worship Him in all things, and we make disciples by going, sharing, and equipping others – to the ends of the earth.

APRIL 18: The Plan of the Church
In order to accomplish its purpose, each member of the Church must start where we are and go out from there. Start where you are!

APRIL 25: The Power of the Church
The Holy Spirit is in, before, and behind all things, and thus powers the Church.

MAY 2: The Priority of the Church
Prayer is the priority of the Church and gives us access to the power of the Church.

MAY 9: The People of the Church
Every member is a minister. Every member is a missionary. We are all empowered to live out the purpose, plan, power, and priority of the Church.

MAY 16: The Proclamation of the Church
The Church exists to proclaim the Gospel message: that Jesus is Lord of all and salvation is found in Him alone.

MAY 23: Pentecost Sunday
We will celebrate Pentecost Sunday to bringing attention to the giving of the Holy Spirit, our Promised Helper, Friend, Guide, and Power.