1st - 5th Grade

Welcome to PCBC Kids!
Our elementary students thrive in interactive Bible studies, group times, and intentional conversations about the Gospel and faith. Children at this stage of the journey begin to realize their own sin and personal need for a Savior. Their questions create a multitude of opportunities to have meaningful discussions about the Gospel of Christ! Our goal during this season is to partner with parents in sharing the Gospel message regularly and to instill a love for serving others.
Introducing Kid's Collective!
PCBC's Wednesday night program for 1st-5th graders that's designed to give kids a holistic picture of what it looks like to worship the Lord—and to have fun, too.
What is Kids Collective?
Kids Collective combines two of PCBC's most-loved kids' programs, Children's Choir and the scripture memory model from AWANA – using The Gospel Project, our churchwide scripture reading and memory platform.
How Does Kids Collective Work?
We start with the Music component and progress to Scripture and then to Worship Arts. Our teaching staff will safely move kids between sessions through the evening.
Part 1 - Music
Focusing on worship through music—playing musical instruments, movement, singing songs, games, and more.
Part 2 - Scripture
A deeper dive into the Bible story and scripture memory verse from the previous Sunday – following the Gospel Project reading plan that we are following as a church.
Part 3 - Worship arts
Kids choose their top three track options and they will rotate through two of them during the semester.
Tracks include art, woodworking, cooking/hospitality, skits/drama, vocals, Kids Worship team, photography, Legos, and more. They can even choose to learn how to operate the soundboard so they can help with Kids Worship on Sunday mornings.
The worship arts tracks aim to teach kids how to use their specific gifts and talents to honor and worship God.
Come and enjoy the complete Kids Collective experience! We'll learn to worship God with our whole lives and use our gifts sand talents for Him.
*Preschool and kindergarten students will continue with choir and AWANA.
We are an active, fun-loving community of all ages and skill levels who relish the thrill of competition and the camaraderie it encourages with others. Adults and children as young as preschool aged participate in our PCBC team sports leagues, camps, and exercise programs offered all year long. Our programs are accessible to those in our church family as well as members of the surrounding community. For many, it is their first introduction to PCBC and an open door to finding a new church home. We love how sports and recreation bring people of all walks of life together!
Parenting Resources

Books Recommended by our PCBC Family Team



Helpful Sites
Helpful Apps
LIfeWay Kids App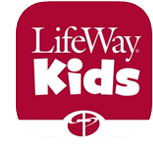 Download this app and choose the Gospel Project (.99/three months). This is where you can find our story for the week that is being taught on Sundays for kids and students, age 3–12th grade—and reinforced on Wednesday evenings through Preschool Awana, Kids Collective and CREW for Students.
Parent Cue App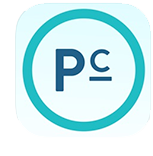 There are approximately 936 weeks from the time a child is born until they graduate from high school. Parent Cue gives you things to do each week during naturally occurring moments— morning, drive time, meals, bedtime and more, so you can maximize conversations with your kids.
Subscribe to PCBC Kids Newsletter
Resources
FLIGHT PLAN 252
And Jesus grew in wisdom and stature, and in favor with God and man. - Luke 2:52
Flight Plan 252 is the partnership between PCBC and parents as we desire to serve as a resource to help as you disciple your children. It offers a guide for your family's faith journey – beginning before birth and ending with high school graduation, when your kids launch into the next phase of their lives. In each life stage, Flight Plan 252 offers practical steps that you can take to develop a strong, lasting faith in your child's life, through:
Parent Practices – conversations and activities with your family to develop faith skills.
Church Partnerships – seminars and classes at PCBC to teach concepts that you can reinforce at home.
Celebration Moments – memory-making moments that will solidify your child's spiritual heritage.
Download Flight Plan 252 Guide
Contact
David Huey
Minister to Families
214.860.1578 |
SAFE@CHURCH
Thank you for your interest in volunteering at Park Cities Baptist Church. Here at PCBC, all volunteers must complete a background check screening. We thank you for completing the online application at https://www.ministryopportunities.org/parkcitiesbc
Please click the "PCBC Policies" link below to read our Safe@Church policies regarding Childhood Leadership. If you prefer a hardcopy, you may pick one up in the Kids Ministry Office. (Collins 113).