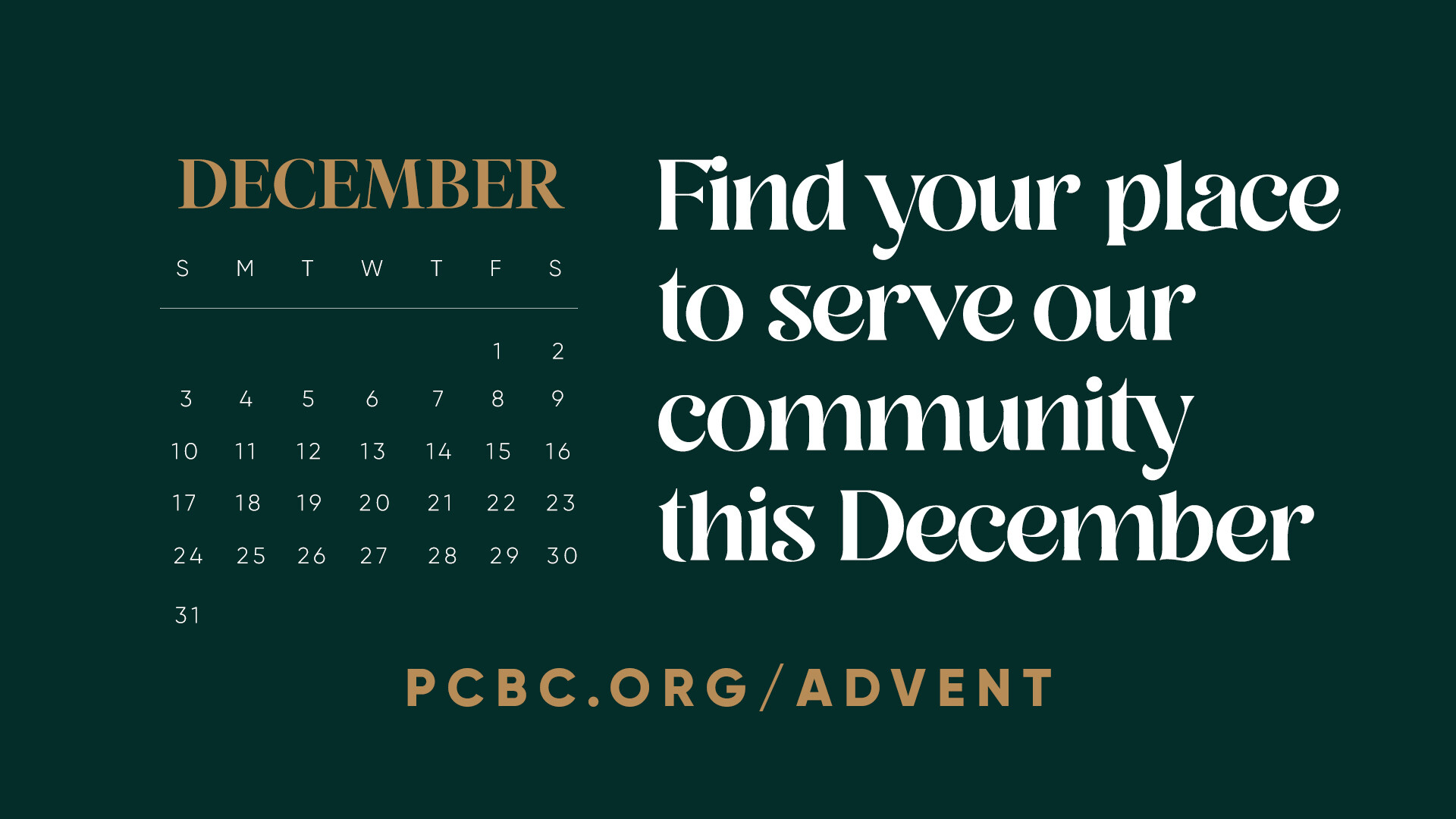 Christmas Serve
Sunday, November 26, 2023 - Sunday, December 17, 2023
November 26 – December 6
Coat and Blanket Drive

Location: PCBC collection bins
Bring coats and blankets for children and adults, plus small household items to bless those in need through our Vickery Herrera Center and South Texas mission partners.

November 26, December 3, 10
Angel Tree Adopt a Family

Location: PCBC
PCBC presents the first annual Angel Tree, benefiting Vickery Refugee families. Stop by the Angel Tree in the Commons, and pick your angel(s) – then bring your wrapped gifts back to the tree before December 10.

December 8-9
Annual Christmas Store: For the Nations Refugee Outreach
Location: 414 S. Purdue Drive, Garland 75042
Sign up to help sort Christmas toys, shoes, and coats (Friday, December 8) for refugee children or sign up to help parents shop and/or supervise children playing at the Christmas carnival (Saturday, December 9).

December 7
Christmas at Buckner: Bachman Lake Christmas Market

Location: 3300 Lombardy Ln, Dallas, 75220
Give: Our goal is to have a wide variety of items available for the Christmas Market. Your financial gifts help make that possible.
Serve: Come and serve in a variety of ways including playing games with families, doing crafts with kids, serving sweet treats, helping in the shopping room, and assisting parents with carrying gifts to their cars.
Volunteer Sign Up (requires login)
Support the Market Financially

December 9, 13, 14, 16
Family Christmas Celebration: Brother Bill's Helping Hand

Location: 3906 N. Westmoreland Rd., Dallas 75212
Sign up for shifts to help during the Brother Bill's Christmas Event. Help bring the joy of Christmas to 4,500 children and their families! Volunteers help at the event by giving out gifts, milk & cookies, family gift cards, helping in the kids tent and so much more.

December 16
S.M. Wright Christmas in the Park

Location: Fair Park – Automotive Building
As Dallas' largest holiday charity event, Christmas in the Park can meet great needs in our city — you will give out Bibles and Christian story books in the automotive building.