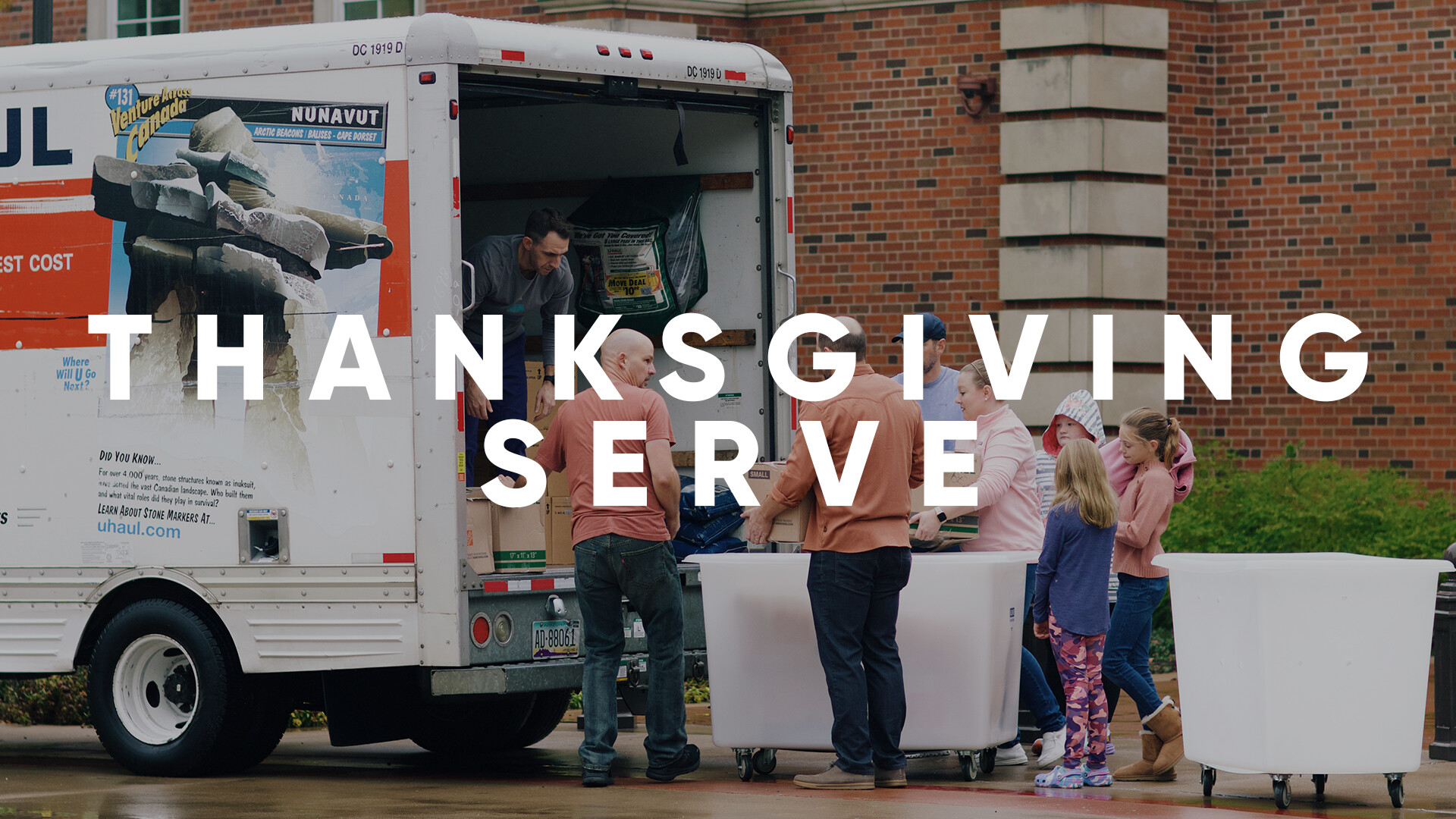 Thanksgiving Serve
Daily from 11/19/2023 to 11/28/2023
Looking for ways to share the love of Christ with others this fall? We have plenty of ways for the whole family to serve this Thanksgiving season!
NOVEMBER 19-20
CARE PACKAGE DELIVERY DAY
Join us as we deliver 50 of our care packages to families in need in the Vickery community!
Sunday, Nov. 19 - deliver anytime after 1:30 pm
Monday, Nov. 20 - deliver anytime all day

NOVEMBER 21
CHRISTMAS SHOE PACKING AT BUCKNER
We're filling boxes with shoes and cards for the community at Buckner International! Let's share the love and hope of Christ this Thanksgiving season.
Time: 9:00 am - Noon

NOVEMBER 23: THANKSGIVING DAY
THANKSGIVING SERVE AT CORNERSTONE
Are you in town this Thanksgiving and want a tangible way to serve others? Join us as we cook and serve meals at Cornerstone Baptist Church!
8:00-10:00 a.m. - Volunteers for Setup, Meal Prep, and Meal Assembly
9:30-11:30 a.m. - Volunteers for Meal Assembly and Cleanup
Please note: There are no events at the church on Thanksgiving morning as in years past. Packing supplies for Jack Lowe Elementary will take place on Sunday, November 19. Details above.