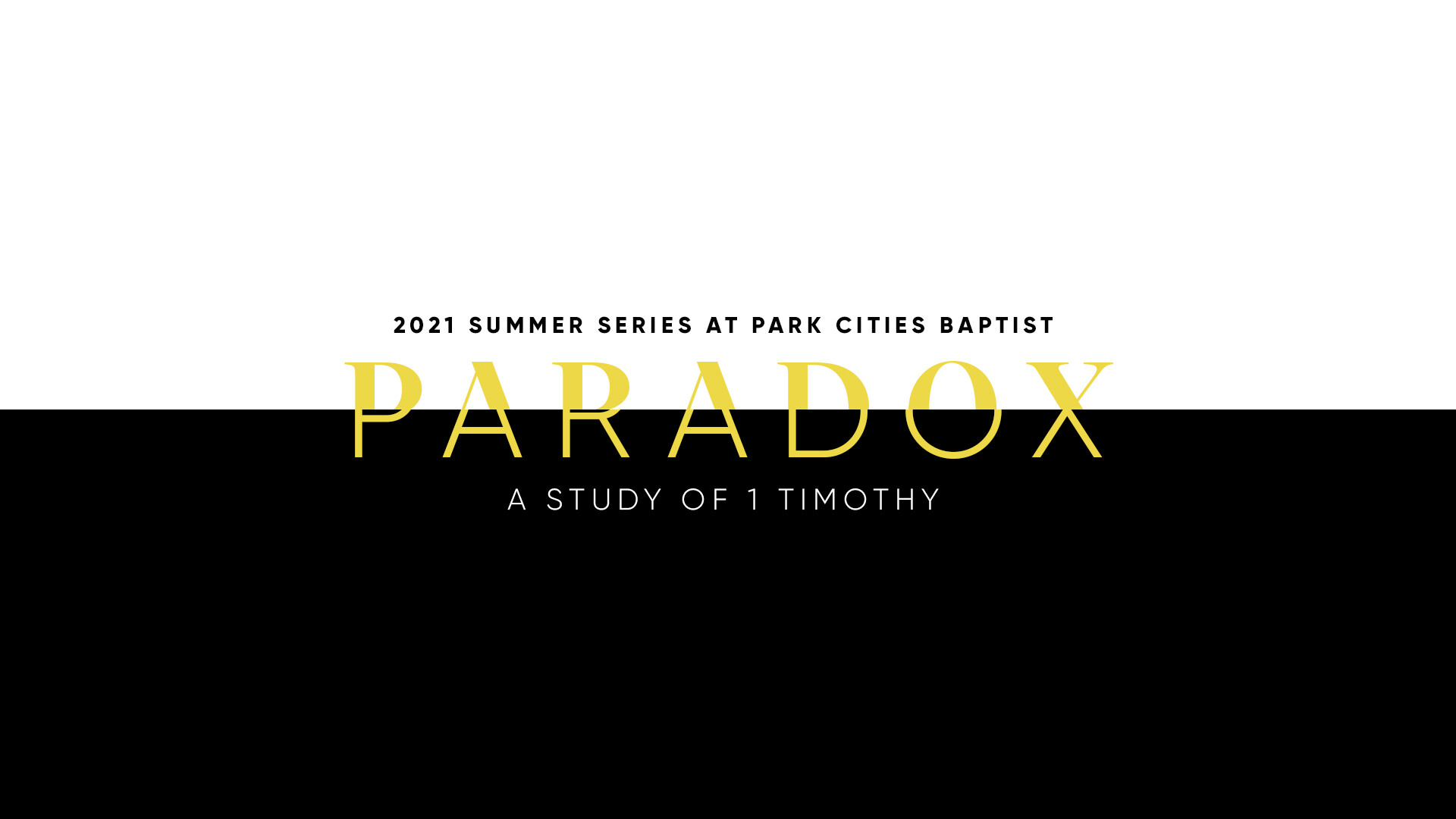 PARADOX: Living in the Upside Down Kingdom of God
To follow and live the way of Jesus is countercultural to what many believe is the path to success, even in the Church. The book of I Timothy is a letter that Paul, seasoned in his faith, sent to the younger church leader to mentor him in guiding the church in Ephesus back to the true teachings of Jesus – instructing them to choose meekness over power, unity over division, generosity over selfishness, and much more.
This summer, we will visit the central truths of I Timothy and how the paradox of God's Kingdom is truly that which gives glory to Him and blessing to us.
June 6 - Truth in the Age of Falsehood
June 13 - Weakness in the Age of Power
June 20 - Unity in the Age of Division
June 27 - Following in an Age of Leading
July 4 - Integrity in the Age of Duplicity
July 11 - Cooperation in the Age of Individualism
July 18 - Maturity in the Age of Youthfulness
July 25 - Humility in the Age of Arrogance
August 1 - Courage in the Age of Anxiety