While we are unable to gather and serve together as a church family, we will provide monthly outreach opportunities for us to show Christ's love to our community. Many opportunities will be contactless, providing you the ability to serve our city while staying healthy and safe. We are so grateful for you, our church family, for loving others so well during this trying days. Thank you for being the hands and feet of Christ to those who desperately need to know His goodness!

---
Current Service Opportunities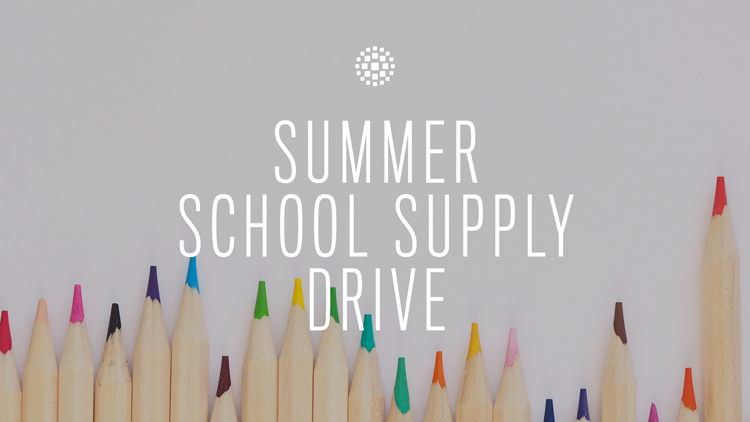 Benefitting Jack Lowe Elementary


Benefitting Hearts4Kids


---
Email with questions or additional needs
---
Strategy and Vision
ACTS OF COMPASSION TOWARDS OTHERS
What it looks like:
• Care for orphans
• Provide clean water
• Distribute food and clothing
• Improve substandard housing
• Support medical clinics
• Invest in microloan projects
Why We Do It:
During his time on earth, Jesus continually practiced radical compassion in action towards people on the margins of society. We believe that providing for practical needs helps build a foundation on which we can develop lasting relationships with people and to share the Gospel.
EVANGELISM AND CHURCH PLANTING
What it looks like:
• Jesus film screenings
• Large-scale conferences and events
• Partnering with and supporting local churches
• One-on-one evangelism
• Providing resources for pastors and churches worldwide
Why We Do It
The message of salvation through the death and resurrection of Christ is a gift we are determined to share with the world. The Gospel has the power to transform the heart of an individual and to revolutionize entire nations. Through it we see families flourish, churches grow, communities find freedom, and societies embrace hope. Jesus changes everything!
EDUCATION AND LEADERSHIP TRAINING
What It Looks Like:
• Sponsorship of pastors through seminary training
• Discipleship tools to new believers
• Training for house church leaders
• Language-specific discipleship materials
• Seminars in the U.S. and abroad for ministry leaders
Why We Do It:
We believe that training and discipling the next generation of global church leaders is one of the most important advancements we can make in spreading the Gospel. There are so many courageous and willing pastors and ministry workers around the world who simply do not have the resources they need to impact their communities. The gift of education has proven transformational for these faithful believers and the people they serve.
PARTNERING WITH PCBC
Thank you for your interest in partnering with Park Cities Baptist Church to further the Great Commission around the world and taking the gospel to Jerusalem, Judea and Samaria and to the Ends of the Earth.
Presently Park Cities is focused on these target areas:
Dallas (Vickery, South Dallas and West Dallas)
US Church Planting: NYC & North Oak Cliff (Dallas)
South Texas
Caribbean and Latin America (select countries)
Africa (select countries)
Asia and Southeast Asia (select countries)
Our Focus & Strategy
Our mission focus is on the following types of work: compassion, evangelism and church planting and education/leadership training.
Our strategy behind missions at PCBC is driven by the ministry cycle. With worship at the center of all we do, we enter into a new target region through an act of compassion, providing us a chance to build a relationship, that then provides the opportunity to share the Gospel of Christ. This will lead to the opportunity to disciple another and begin the process again. Beginning the Partnership Process
If your organization is interested in partnering with Park Cities please fill out the Application for a Financial Request below. Your application will be reviewed by the appropriate staff and members of our Missions Committee.
Applications for our 2020-2021 fiscal year are available now. . If your organization is interested in partnering with Park Cities, please fill out the "Application for Financial Support. Your application will be reviewed by the appropriate staff and members of our Missions Committee.
The deadline for accepting requests for funding is November 18, 2019 at 5:00pm. Any request that does not comply with the above guidelines will not be considered. Please note that the request process from application to acceptance takes approximately one year.
For more information contact the Missions Office.