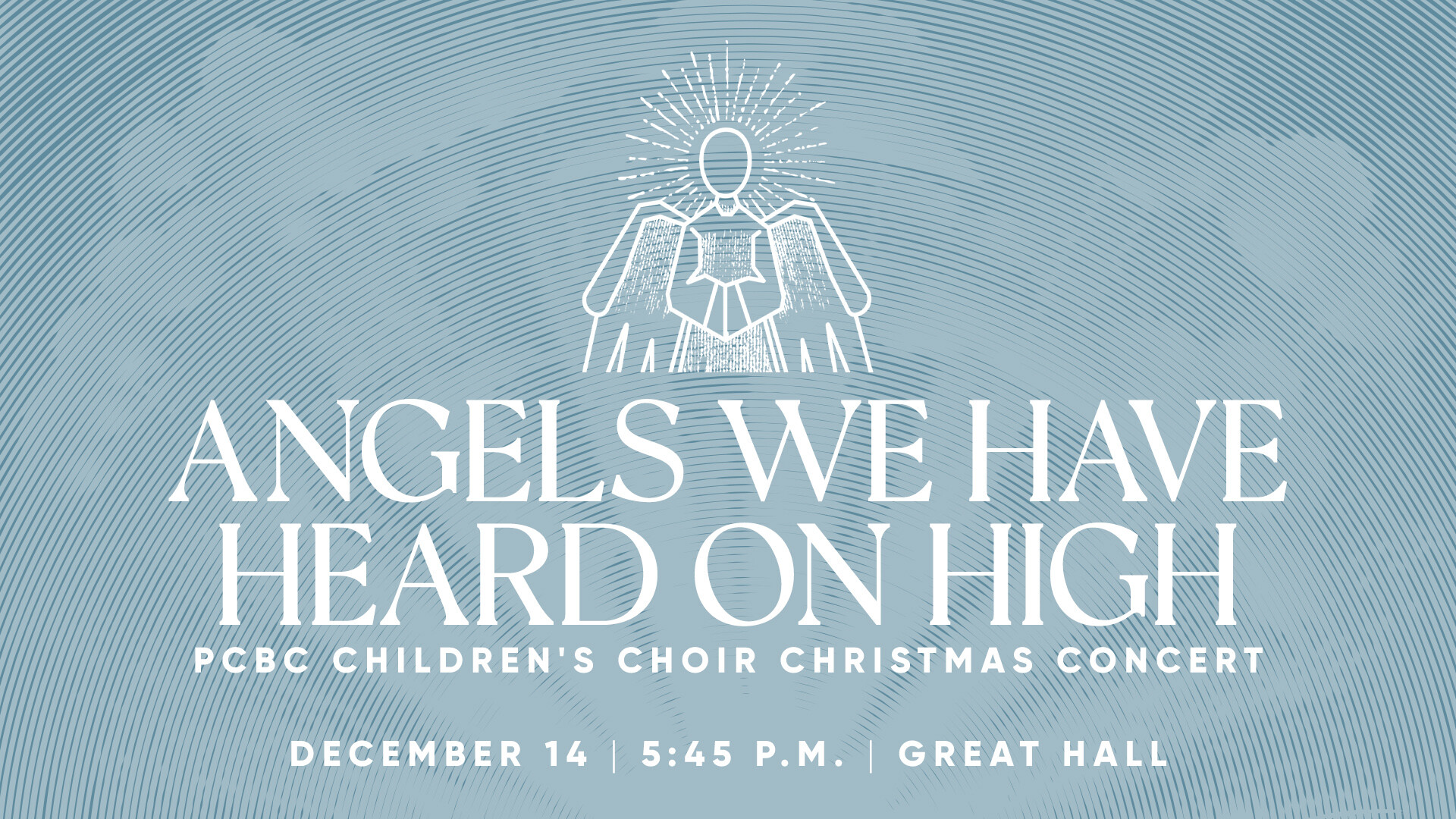 Angels We Have Heard on High: Gloria in Excelsis Deo!
Wednesday, December 14, 2022, 5:45 PM
PCBC Children's Choirs in Concert
Our children's choirs will lead us in worship and celebration of Christ's birth - with all the joy of the angels singing throughout the heavens. All are invited to worship with us!