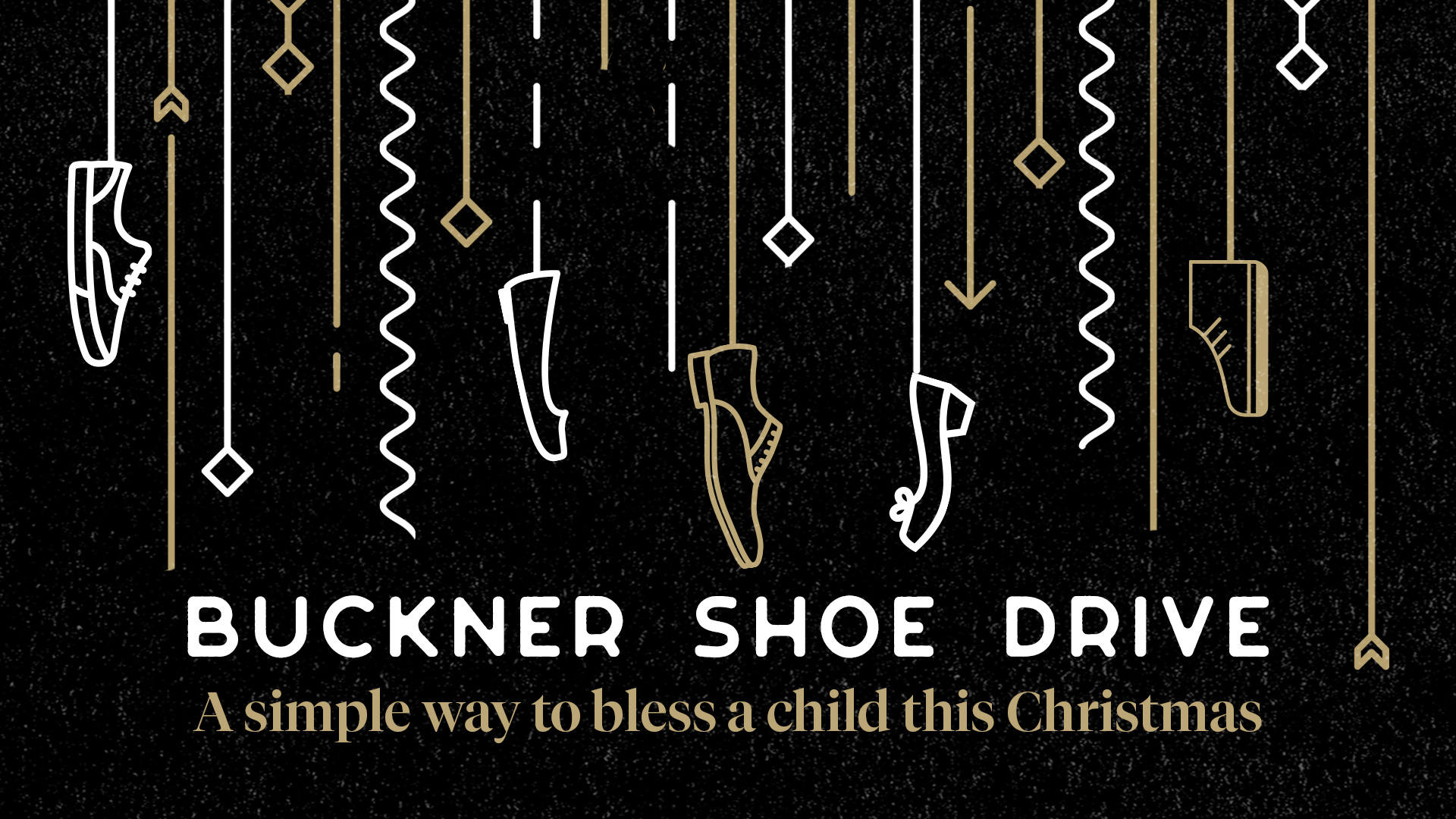 Buckner Shoe Drive Collection
Tuesday, December 7, 2021, 9:00 AM
Join us this Christmas as we collect shoes for Buckner International!
Please bring new, Youth size 1 to Adult size 9 in canvas or athletic styles. Collection bins in Commons and Activities Lobby.
Why shoes?
The gift of shoes can be the first step in a transformational journey. Buckner Shoes for Orphan Souls provides new shoes and socks to orphans and vulnerable children in the U.S. and around the world. Shoes protect against disease and infection, lower barriers to school attendance, and demonstrate worth and God's love to orphans and vulnerable children. New shoes provide hope for these children that someone cares about them and loves them unconditionally.