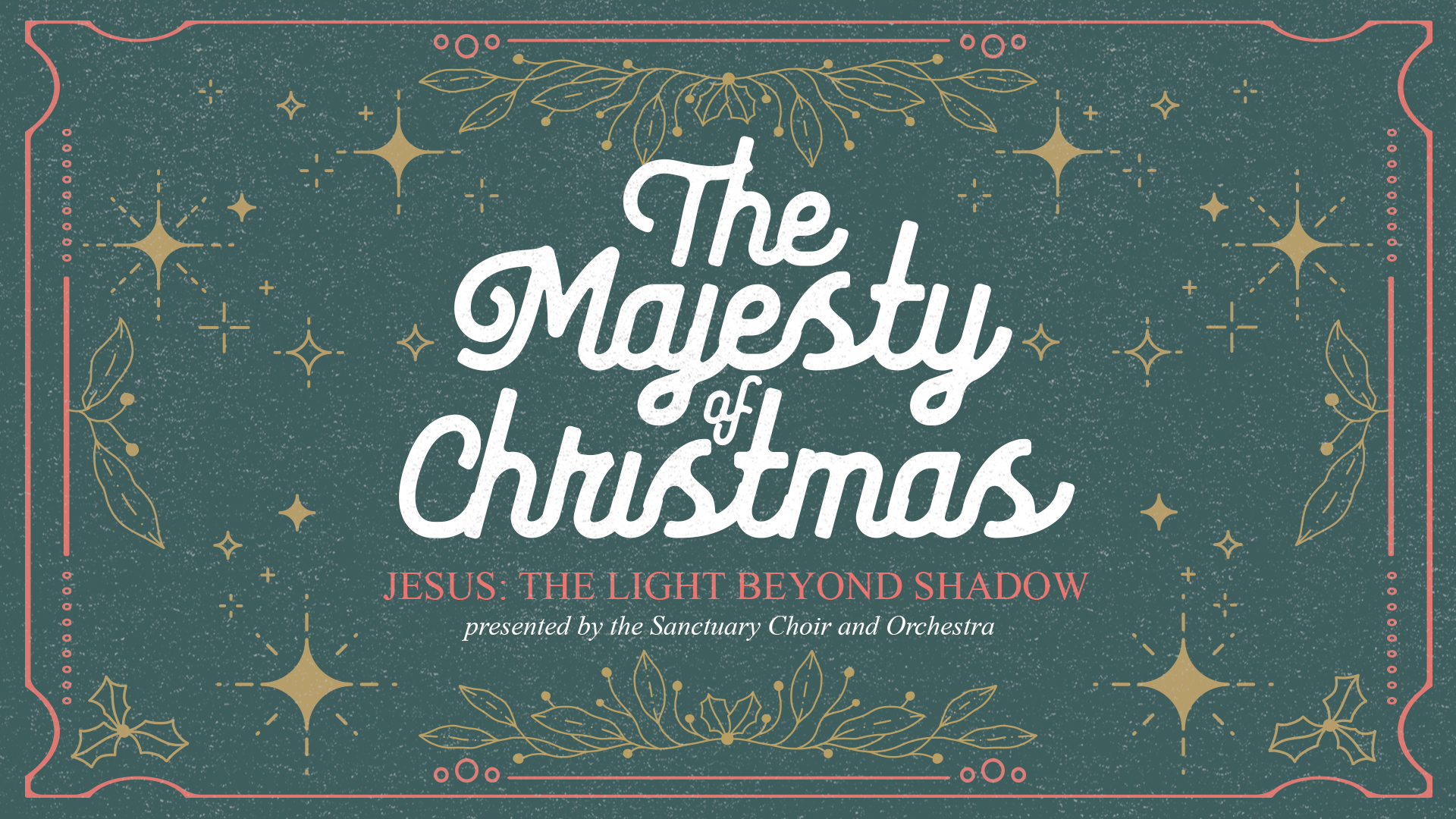 The Majesty of Christmas 6 PM
Sunday, December 5, 2021, 6:00 PM
Jesus … the Light Beyond Shadow
presented by the Sanctuary Choir and Orchestra
Sunday, December 5
4 & 6 PM
Celebrate Christmas with the majestic sounds of the season, led by the Park Cities Sanctuary Choir and Orchestra. Over 100 musicians will present the miraculous story of Jesus' birth - bringing light beyond shadow and the hope of salvation for all people.
For anyone longing to experience the Light and Hope of Christmas in a worshipful and personal way, we invite you join us!

Two performances: 4 & 6 PM. Family friendly and free to the community.