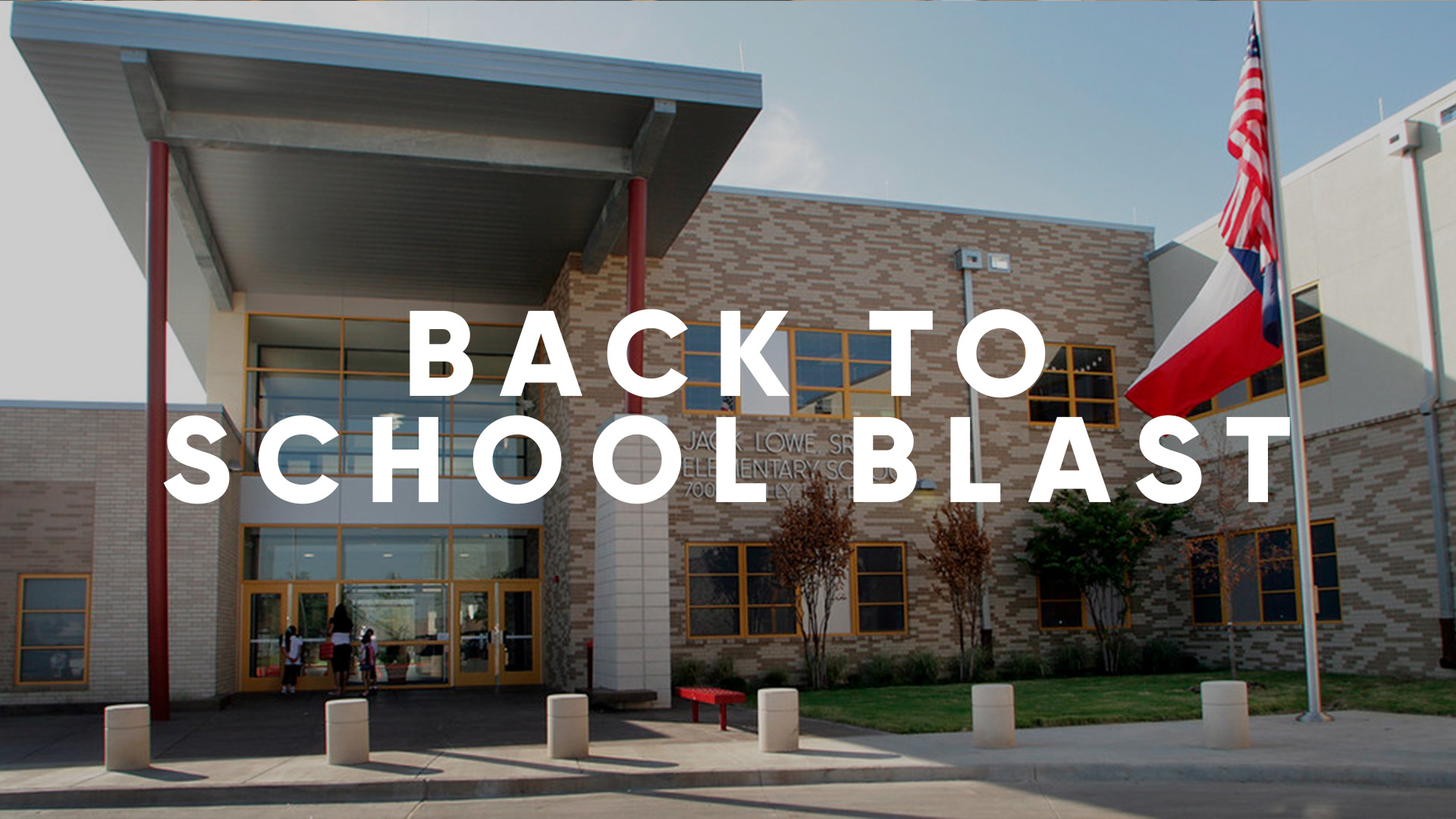 Back to School Blast
Wednesday, August 18, 2021, 5:30 PM
Kids, students, adults, families, and friends – it's time to pack up back-to-school essentials for Jack Lowe Elementary in the Vickery community, and help them start off the year strong!
We'll be in the Great Hall at 5:30 p.m. on Wednesday, August 18, to pack hundreds of school uniforms, care bags, teacher supplies and more – and load them up to deliver to Jack Lowe.
You can also learn about all the opportunities to build relationships by serving the teachers, students, and families throughout the school year.
Let's join together to love our neighbors in Vickery!