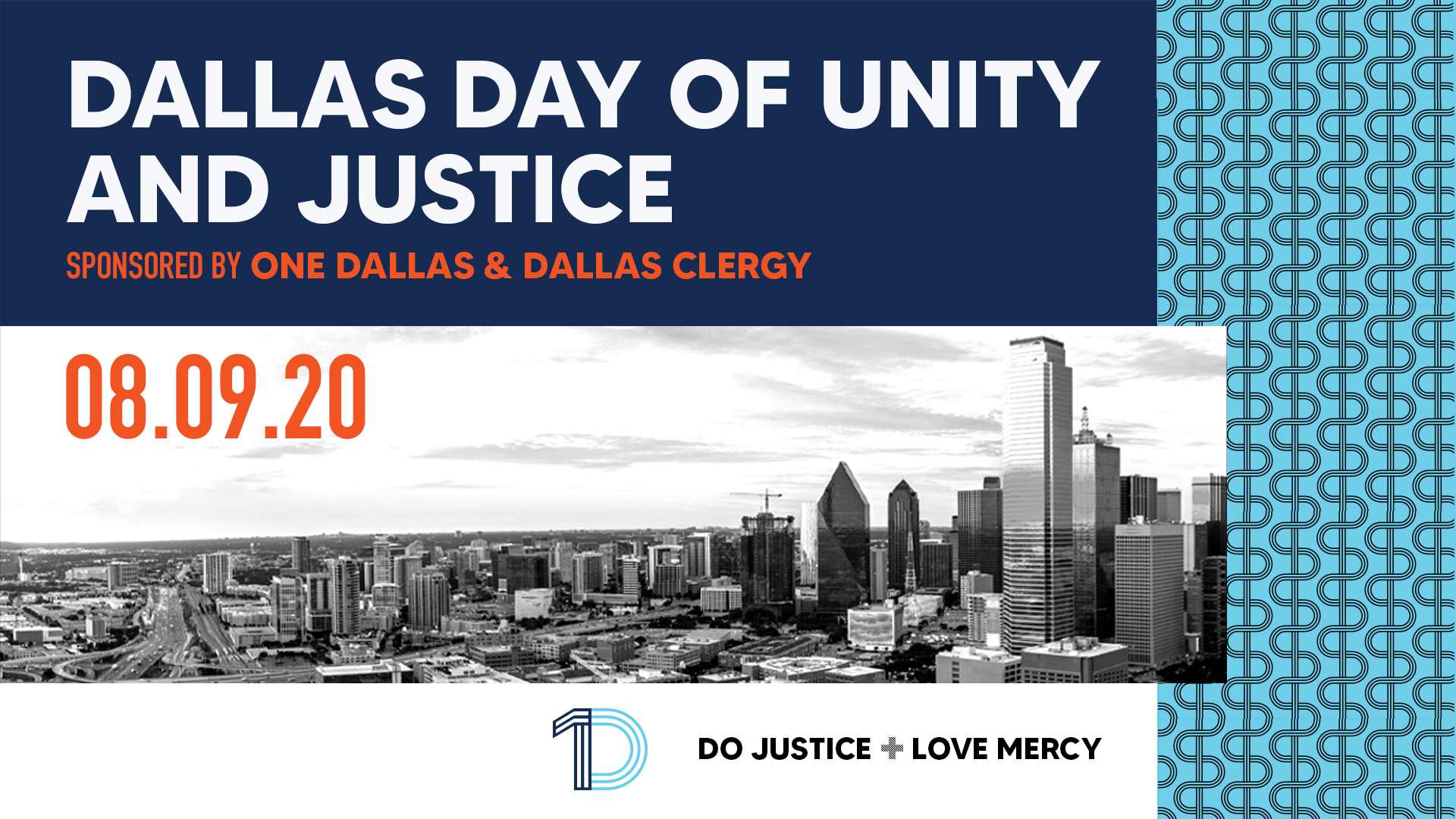 Dallas Day of Unity & Justice
Sunday, August 9, 2020, 9:15 AM
Join us for worship online at 9:15 & 10:45 a.m. at pcbc.org/live, where Dr. Jeff Warren and pastors across our city will preach a unified message from Micah 6:8 - "to act justly and to love mercy and to walk humbly with your God."

In preparing our hearts for this important day, please download the Prayer Guide which provides devotionals and prayer points for August 2-9.

COMING SOON: Watch for the One Dallas Anti-Racism Pledge which will be posted here for our church family to sign. Let's tell the world together that Dallas is a city where love, equity, and unity are practiced and racism is not welcomed.