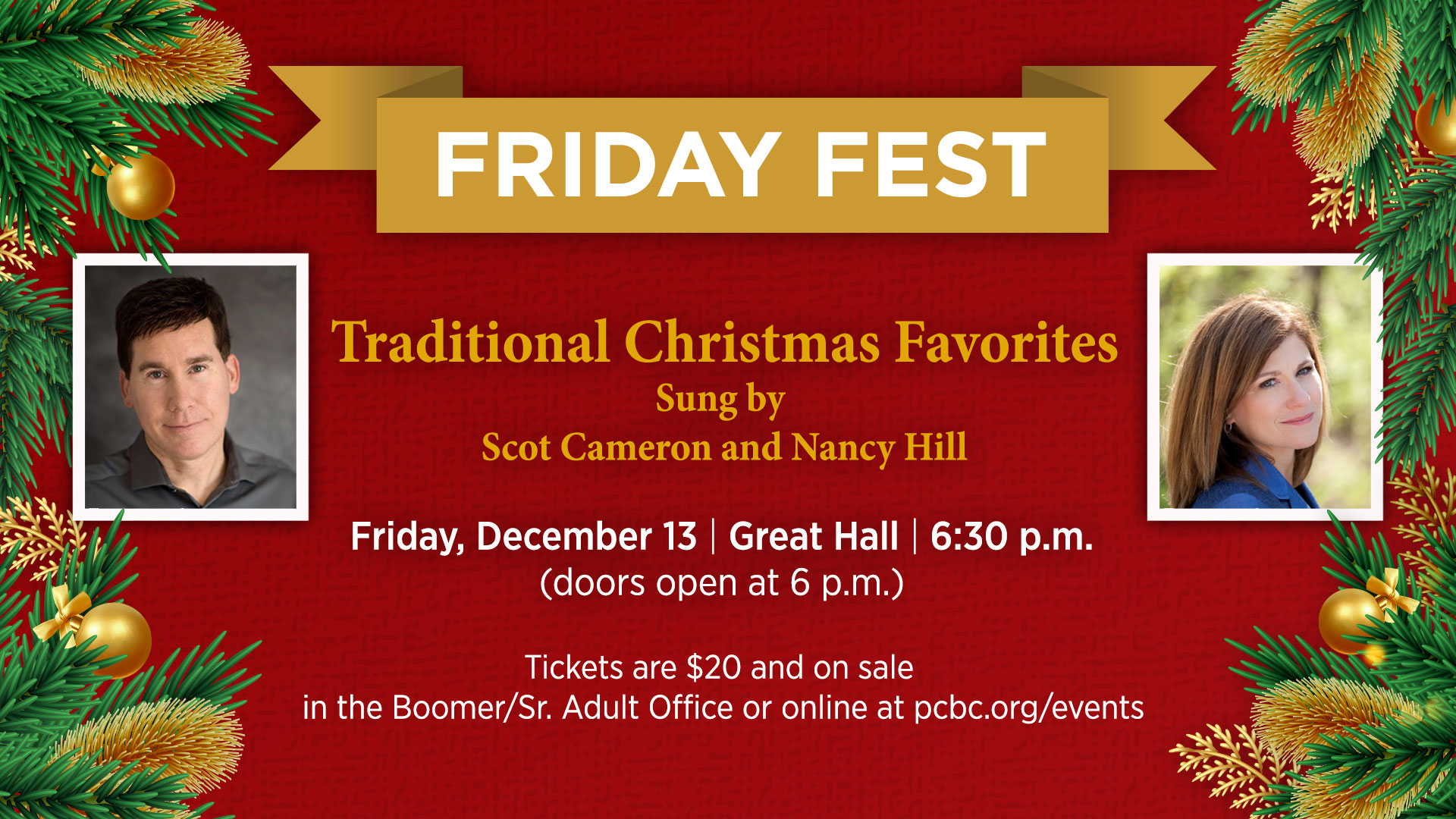 Friday Fest
Friday, December 13, 2019, 6:30 PM
Traditional Christmas Favorites Sung by Scot Cameron and Nancy Hill
December 13, 2019 | Great Hall
Doors open at 6:00 pm
Scot Cameron
Scot has been featured in sacred performances at churches, workshops, denominational conferences and concert halls all over the world, including the Fort Worth, Dallas, and Austin Symphonies and at Carnegie Hall.
Nancy Hill
Nancy's extensive experience as a soloist, ensemble performer, and choir member have prepared her to adapt readily to the unique needs of any group or congregation. Audiences of all sorts have endorsed her performances and warmed to her music.
Tickets are $20 (for dinner and the show) and are on sale in the Boomer/Sr. Adult Office or online below.