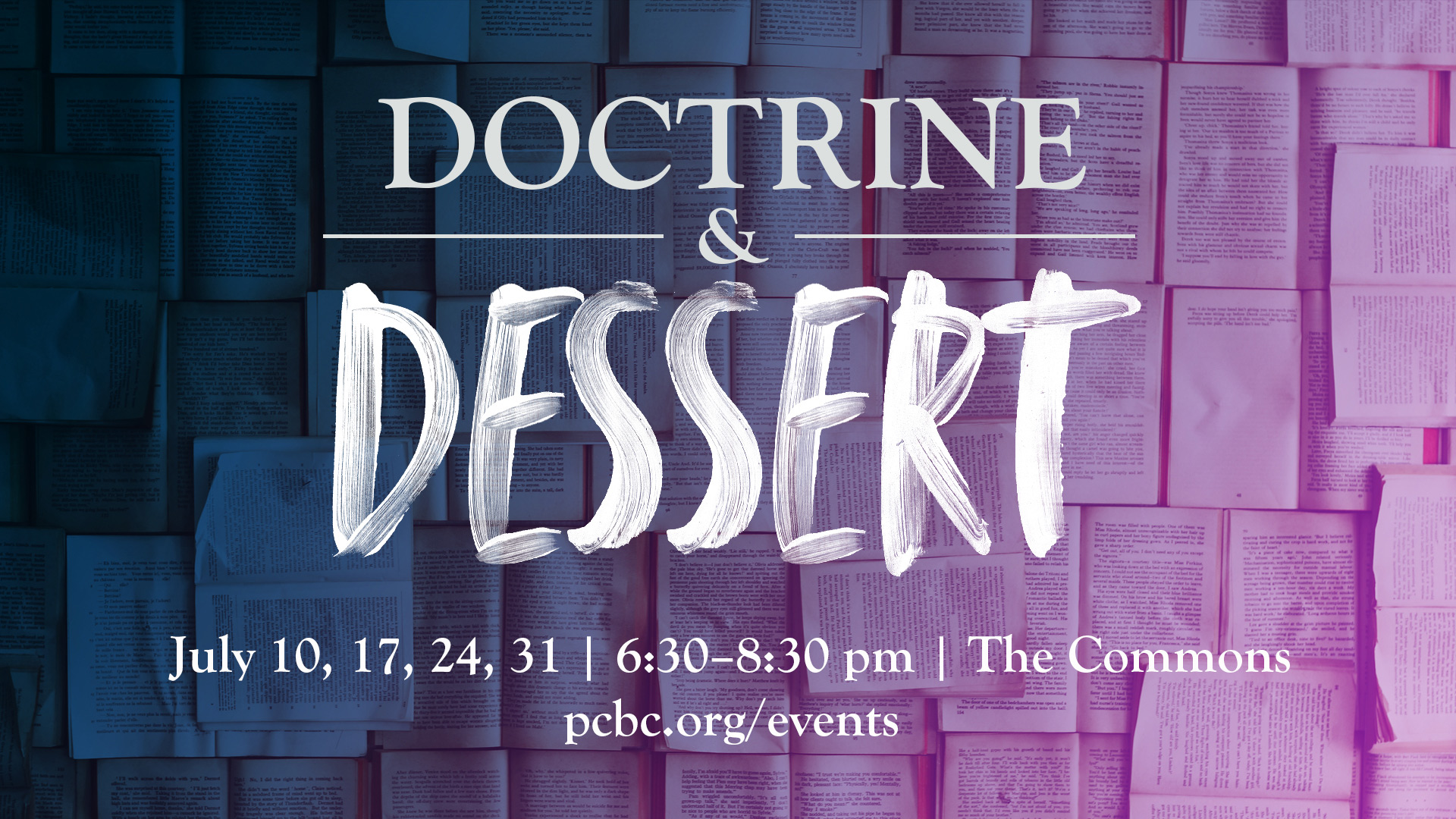 Doctrine & Dessert
Wednesday, July 10, 2019, 6:30 PM
Have you ever wanted to dive deeper into some of the topics we discuss on Sunday mornings? Join us on Wednesday nights in July as Travis Cook, Associate Pastor of Teaching and Young Adults, delves into some of the most thought-provoking topics of the Christian faith. Each week you'll leave with a greater understanding of what you believe and what we believe as a church.
July 10: Baptism
What do Baptists believe about baptism? How is it different from other denominations?
July 17: Gifts of the Spirit
What exactly are spiritual gifts? We will continue the July 14 sermon, "The Role of the Holy Spirit" with this discussion of gifts of the Spirit.
July 24: Lord's Supper
What is the Lord's Supper? Why is it so significant to our faith and worship?
July 31: Election
What is the doctrine of election? What does—and doesn't— our church believe?
Childcare Voucher
Childcare voucher reimbursement will be provided to help cover the cost of your babysitter for age 3 and younger. We will cover the event plus 1 hour before and 1 hour after. $10 per hour for 3.5 hours maximum. $35 maximum per family.
For more information, contact Stacey Rauscher at .