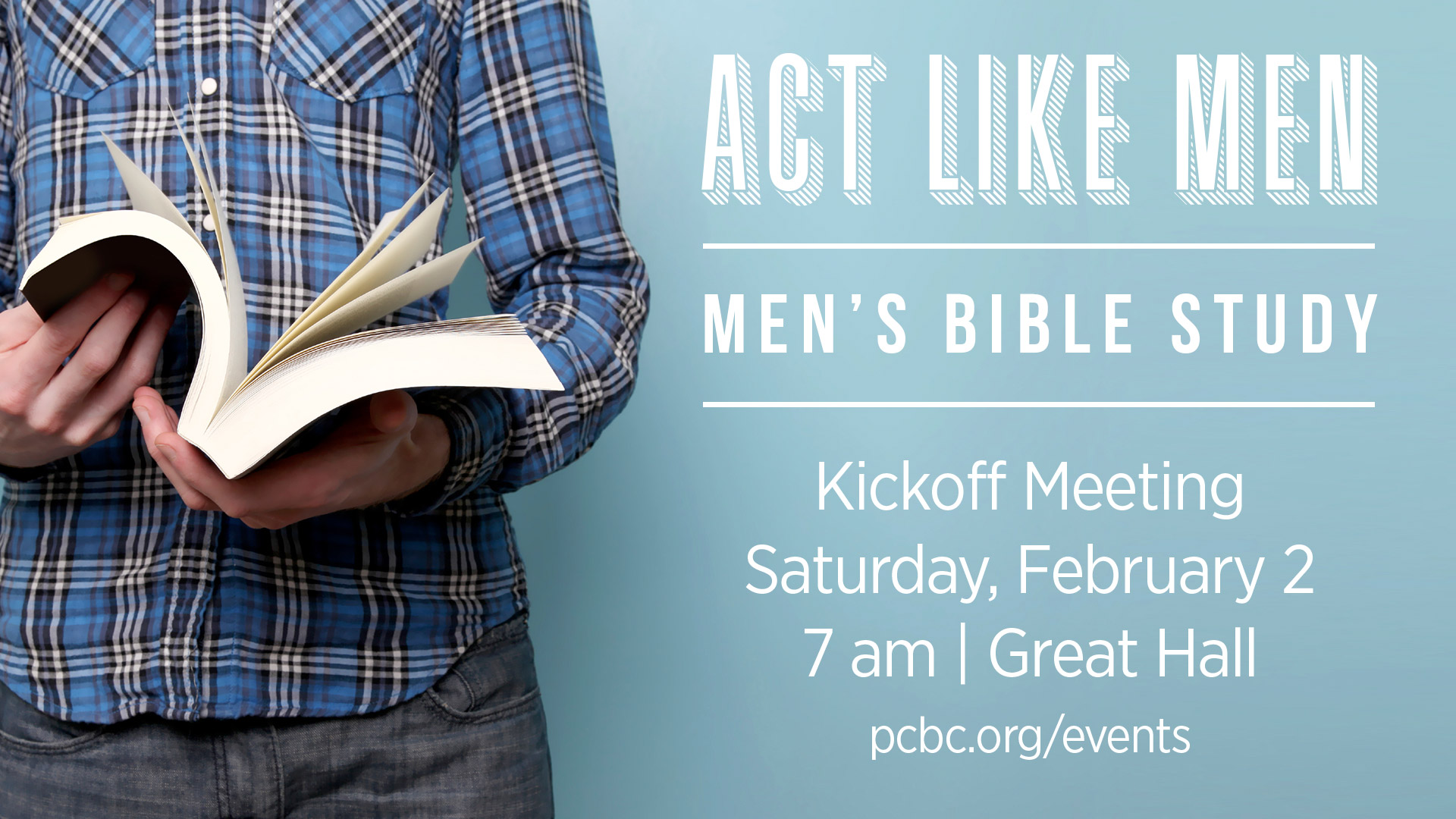 Men's Bible Study Kickoff
Saturday, February 2, 2019, 7:00 AM
Pastor Jeff Warren and Men's Leader Jeff White will kick off our Spring Men's Bible Study season with this important topic. We'll look to scripture, rather than to culture, for the definition of manhood and the kind of behavior we are to exhibit. (HINT: The answer begins on page 1 of the Bible - "Let us make man in Our image, according to Our likeness...")
For 7 weeks following the kickoff, we'll tackle a quality that is in the likeness of Jesus: humility, watchfulness, faithfulness, leadership, courage, service and love - and discuss how to make it flow through our lives, out of our relationship with Christ.
Join us for the kickoff, and choose a weekly meeting group that fits your schedule.
We'll wrap up all together on April 6.
Contact: Jeff White |
"Be watchful, stand firm in the faith, act like men, be strong.

Let all that you do be done in love." - 1 Corinthians 16:13-14