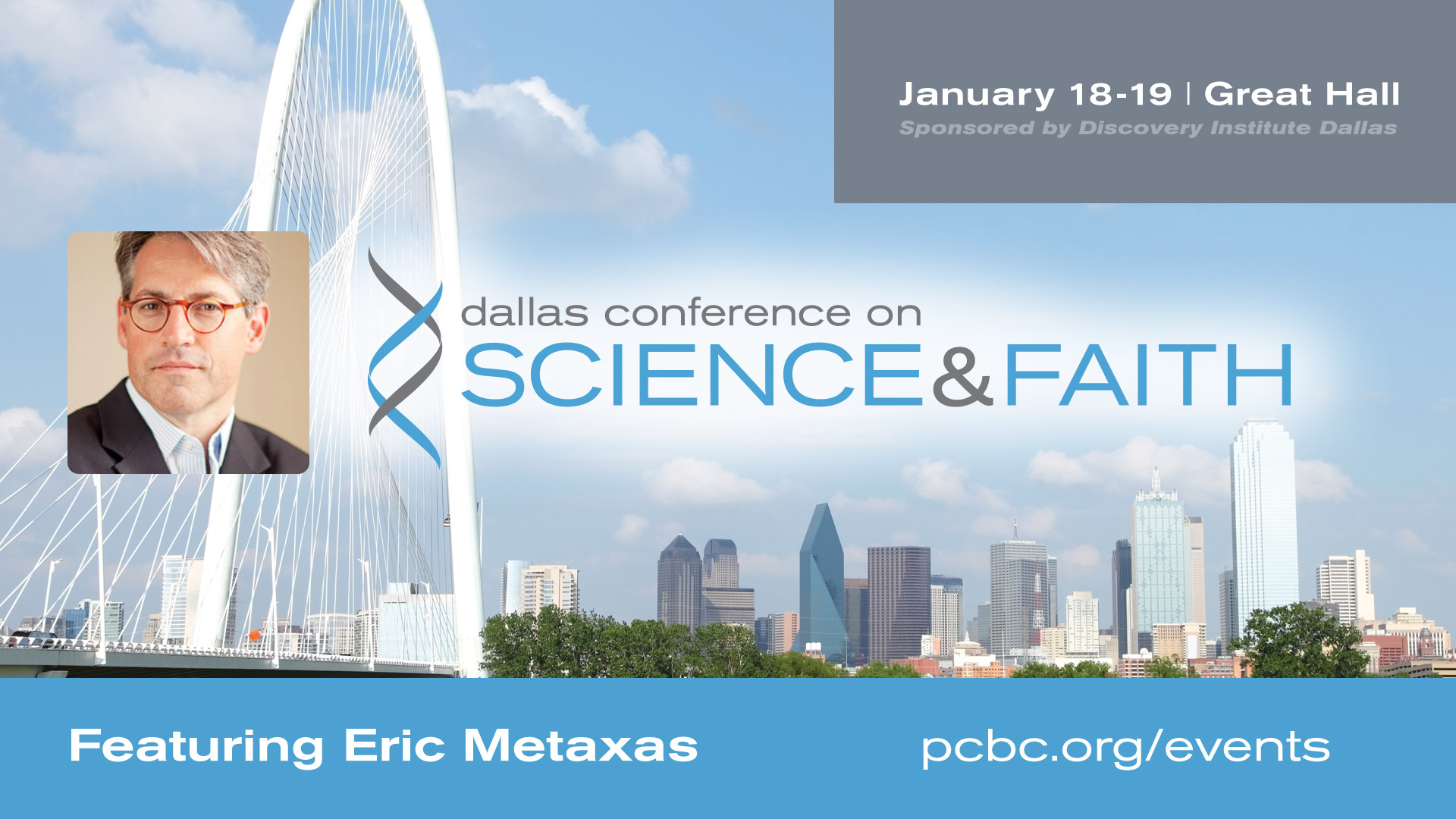 Dallas Conference on Science & Faith - Featuring Eric Metaxas
Friday, January 18, 2019, 7:30 PM
Join us at the upcoming Dallas Conference on Science and Faith on January 18-19, 2019. Held on the campus of Park Cities Baptist Church, the conference will explore exciting scientific discoveries about the origin and fine-tuning of the universe, the origin of the first life, and the origin and development of complex life.
Friday: 7:30 - 9:00 pm
Saturday: 8:45 am - 4:15 pm
Speakers will include


Eric Metaxas
National talk show host and author of the book Miracles
Dr. Stephen Meyer
Author of the New York Times-bestseller Darwin's Doubt: The Explosive Origin of Animal Life and the Case for Intelligent Design
Dr. Jay Richards
Co-author of The Privileged Planet; and Dr. James Tour, Professor of Chemistry at Rice University.
This event is sponsored by the Dallas branch of the non-profit Discovery Institute and its Center for Science and Culture.
General Admission - $25 until December 14, 2018 ($35 after that)
Student Admission - $15
Lunch (Optional) - $10