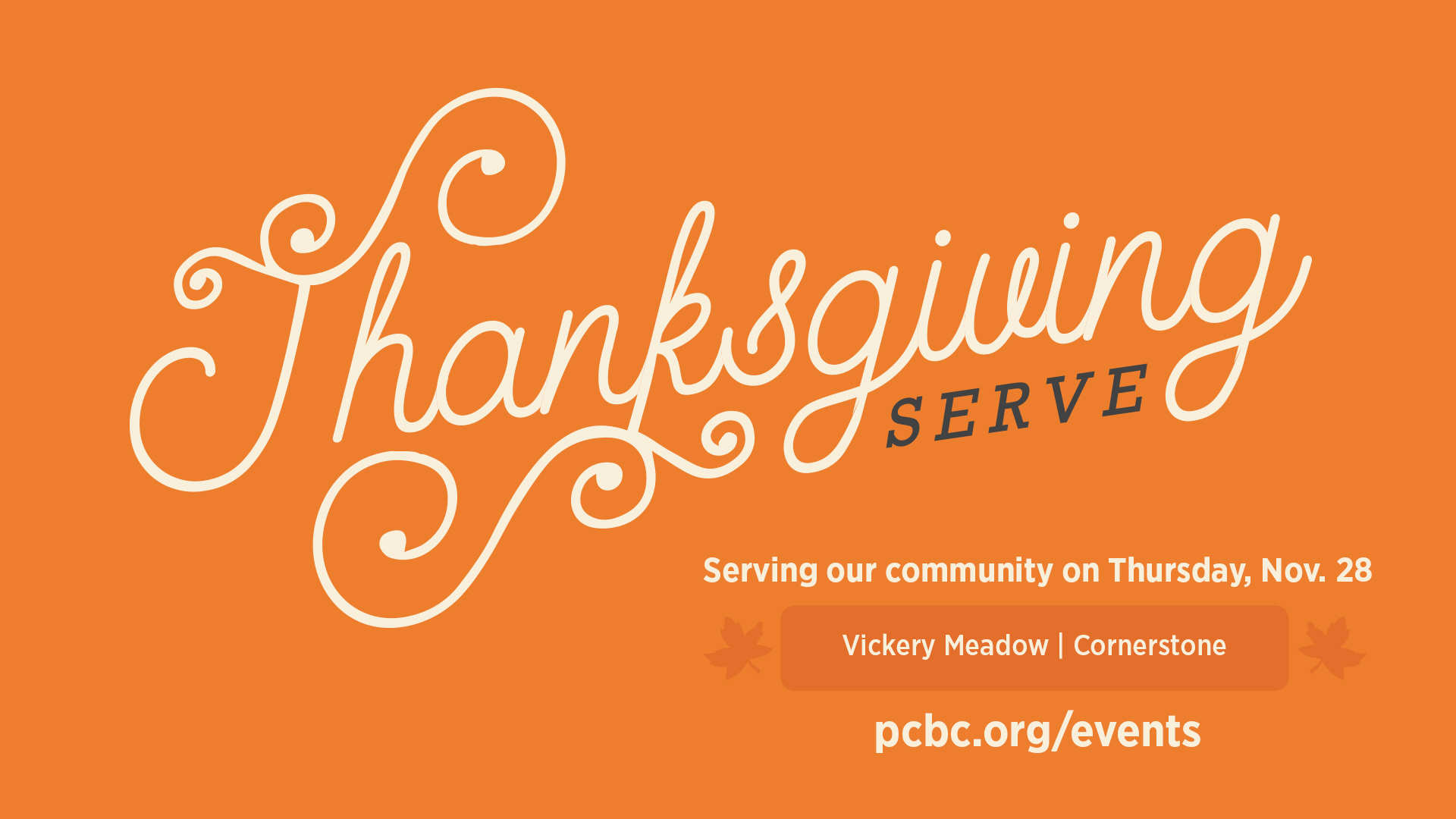 Thanksgiving Serve
Thursday, November 28, 2019, 8:00 AM
Thanksgiving Serve at Cornerstone Kitchen
Please wear closed-toe tennis shoes and comfortable attire. Park on the street or grassy area near the Cornerstone Kitchen. There will be a check in table just inside the east entrance of the building.
Due to the high volume of volunteers expected, we ask that you please arrive on time for your shift.
Shifts available
8:00-9:30 am - Meal Prep
9:00-10:00 am - Meal Assembly
9:30-11:00 am - Meal Delivery
Thanksgiving Serve at PCBC
8:00 – 9:00 am | Great Hall
Bring the whole family for one hour on Thanksgiving morning to gather provisions for our friends in Vickery Meadow: Rice & bean portions, cookie decorating, prayer cards, and much more!
Thanksgiving Serve at Jack Lowe Sr. Elementary
Following our time in the Great Hall, join us as we deliver care packages to Vickery Meadow families that same morning. Our ministry partners from Vickery will serve as guides and translators as we bless families with care packages filled with essentials, share the Gospel, and pray with them. Family friendly! Limited spots available.