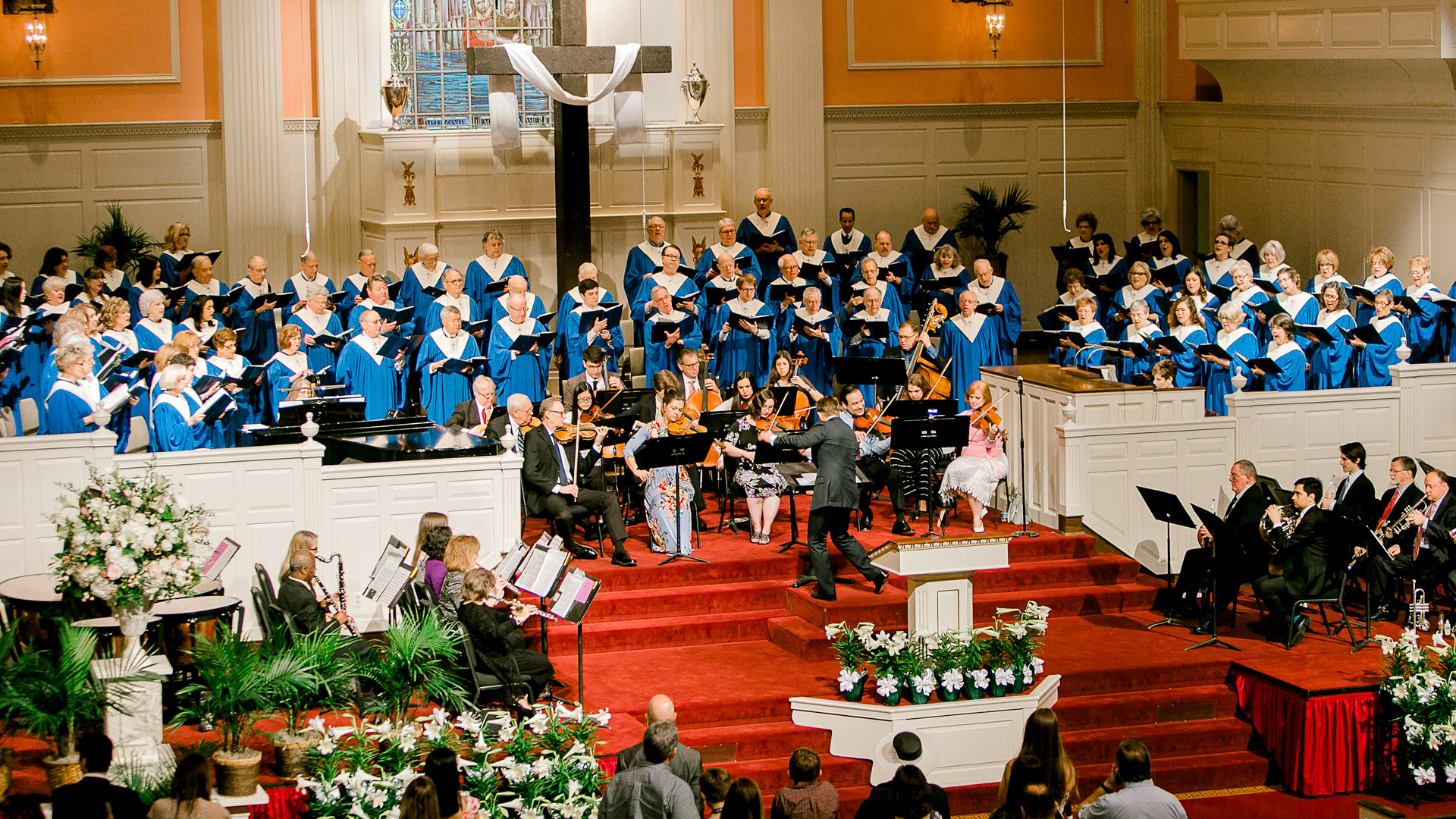 Sanctuary Choir and Orchestra
Wednesday, August 5, 2020, 6:45 PM
Sanctuary Choir
Each Wednesday night and Sunday morning, our magnificent Sanctuary Choir offers up worship and praise to God with joy and passion. Sanctuary Choir is open to any adult who enjoys singing. No audition required! Sacred concerts and seasonal presentations are the hallmark of this ministering community of singers.
Rehearsal Info
Location: Choral Hall
Day & Time: Wednesdays, 6:45 – 8:30 pm
Contact: Jan Cleveland, or join us for a rehearsal.
The Orchestra at Park Cities
The Orchestra at Park Cities is dedicated to using its collective musical talent to praise the Lord, as an effective worshipping instrumental ensemble in our services. The orchestra is also involved in seasonal events
and mission trips. An interview and/or audition may be required.
Rehearsal Info
Location: Sanctuary
Day & Time: Wednesdays, 6:45 – 8:30 pm
Contact: Keith Meek