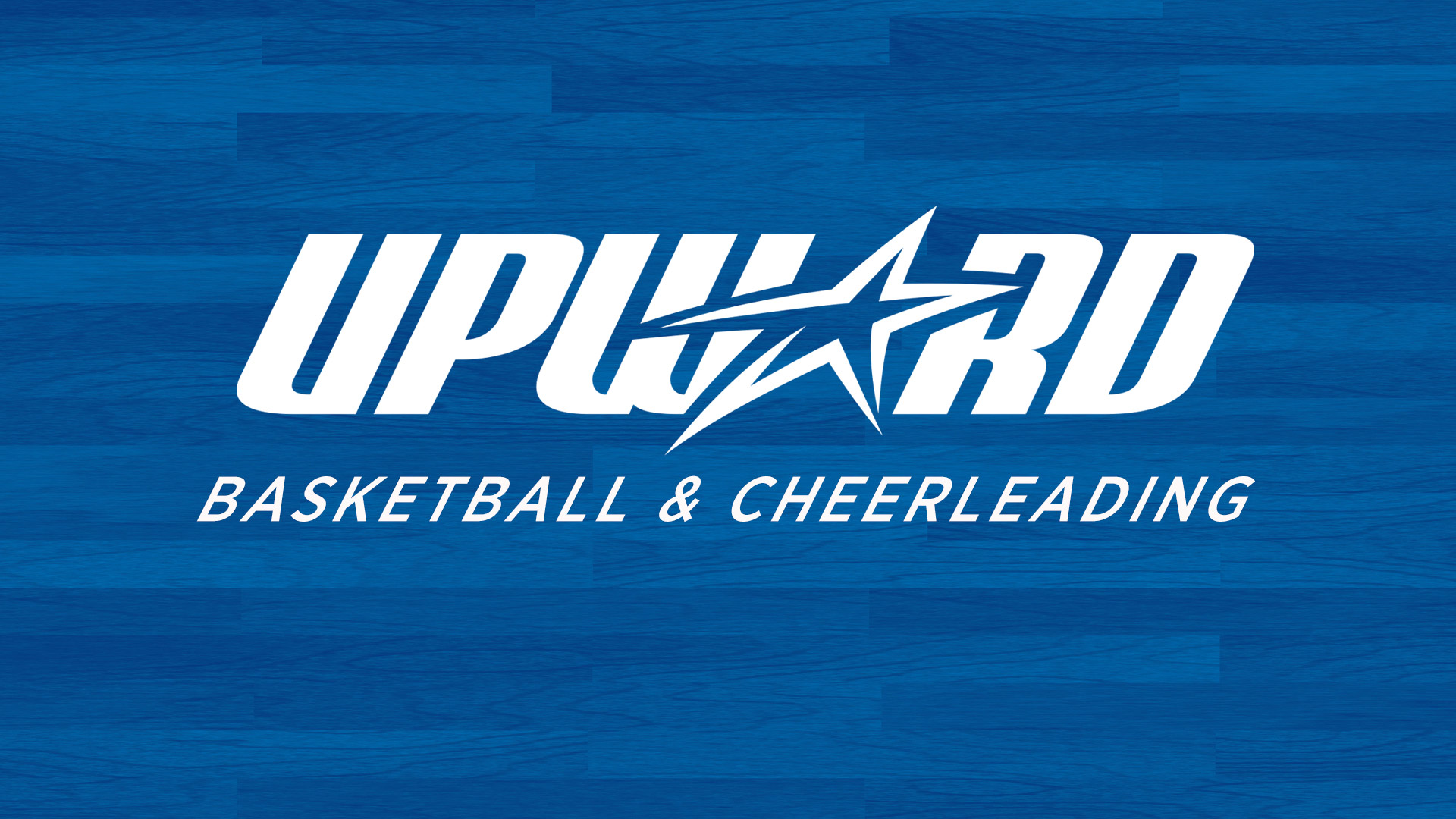 Upward Basketball & Cheerleading Evaluations / Orientations
Wednesday, October 9, 2019, 4:30 PM
For Boys and Girls | K- 6th Grades

Evaluations & Orientations | October 8-17
See schedule below

Upward promotes character and self-esteem in every child by providing:
A substitution system that promotes equal playing time for every player
An evaluation process to provide equal teams and equal opportunity for improvement
In Upward Basketball/Cheerleading you and your friends:
Sign up individually, not as a team/squad. Have 1 practice and 1 game each week (Kindergarten practice and game are combined into a 1-hour block each week on Saturdays)
Get equal playing time every game
Will learn new drills to improve your basketball/cheerleading skills
Will receive special recognition awards every game
Will receive end of the season present at your end of the season party. (Team parties are held after each team's last game: K-2nd grade on Saturday Jan 31; 3rd - 6th grade on Sunday Feb 1)
Registration Information
Early registration (by Oct. 10) $135
After October 10 the cost is $155
Deadline for registration is October 17
A full uniform is included with registration.
After October 17 late registrations will only be accepted as space allows and will be $165.
Evaluations & Orientations
Everyone must attend one basketball evaluation or cheerleading orientation. These times are "come & go" and should take 20 minutes depending on the crowd when you arrive. They will take place at the PCBC Gym, (corner of Pickwick & Villanova) as follows:
Tuesday, October 8
Thursday, October 10
Monday, October 14
Thursday, October 17
Kindergarten (meaning attending 1st grade fall 2020) between 4:30-5:30pm
1st & 2nd Grade: between 5:00-6:00 pm
3rd – 6th Grade: between 5:30-6:30 pm
All Cheerleaders: between 5:45-6:30 pm
Program Schedule
Practices: Begin the week of December 2, 2019 (Coaches will notify you the day & time)
First Games: Begin the weekend of January 11, 2020.
COACHES (Head and assistants) are needed for all grades. Please let us know on your child's registration form or contact us for an application. One training session is required. We thank you in advance for considering this!
For more information
Dylan Crawley: or 214.860.1500
Laurie Tharp: or 214.860.1570
Sal Rivas: or 214-860-1692