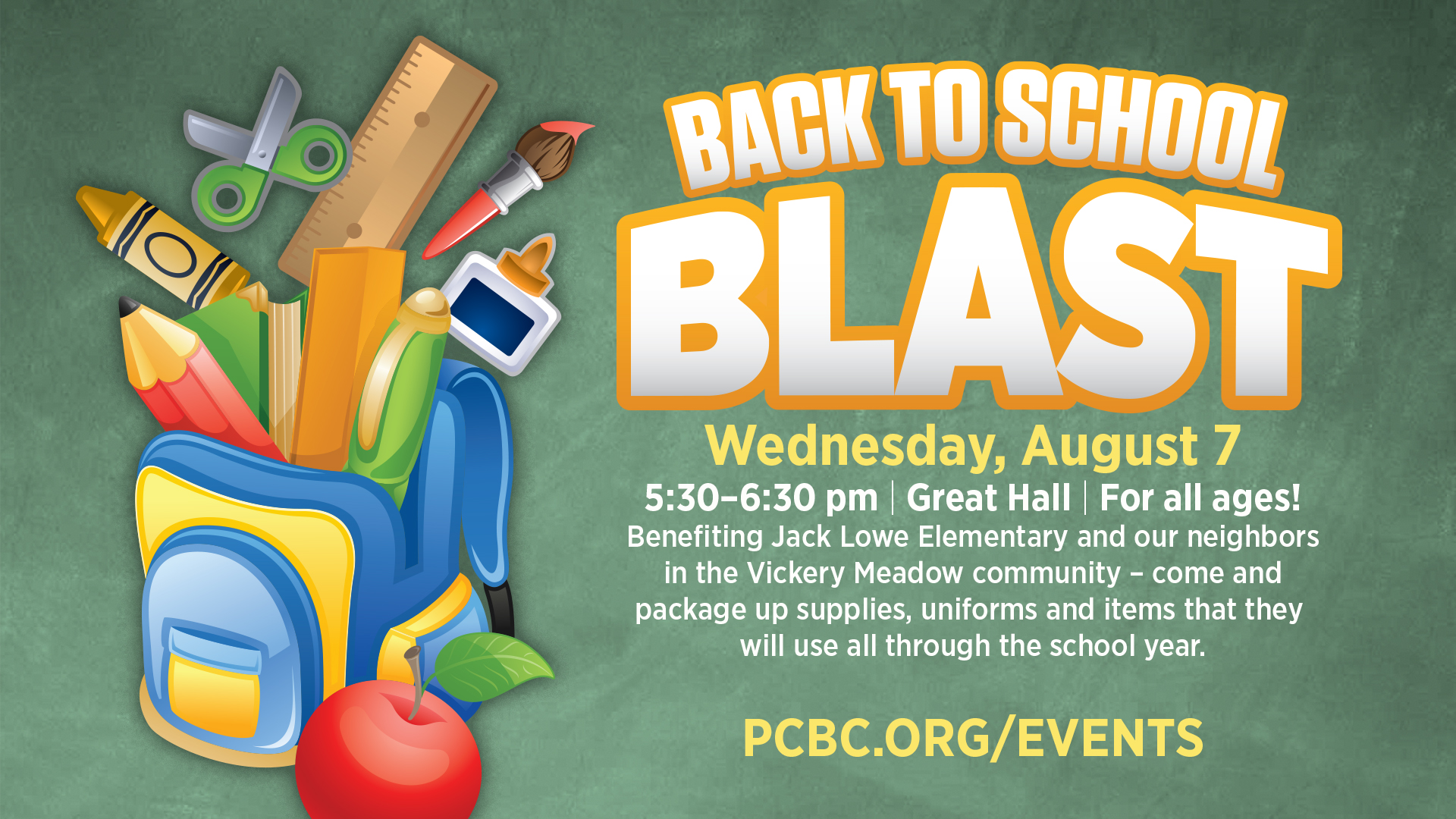 Back to School Blast
Wednesday, August 7, 2019, 5:30 PM
For all ages!
Benefiting Jack Lowe Elementary and our neighbors in the Vickery Meadow community. Everyone is invited to come and package up items that they will use all through the school year, such as:
Teacher supply boxes
Care packages for teacher home visits
New school uniforms
Teacher inbox gifts
Prayer & encouragement cards
Learn more about ways to get and stay involved throughout the year!
For information, contact Jessica Lamberth at