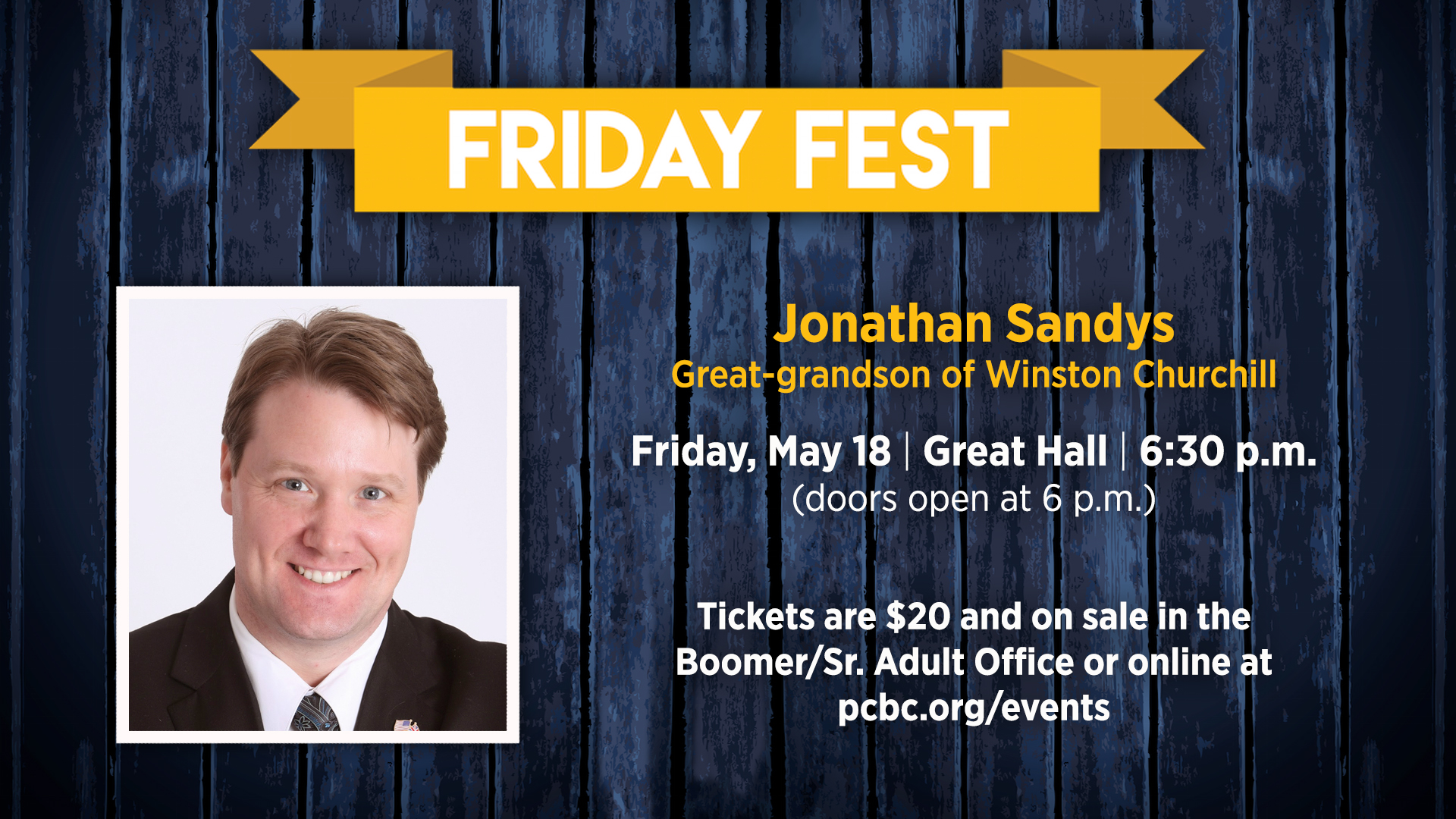 Friday, May 18, 2018, 6:30 PM
Jonathan Sandys
Great-grandson of Winston Churchill
Jonathan Sandys, great-grandson of Winston Churchill, will be our speaker. Sandys co-authored God and Churchill and will speak about the leadership and life of Churchill as he was guided by his faith and sense of destiny. Sandys' mission is to carry on the legacy of his great-grandfather by instilling leadership, faith, and bravery in present generations and those to come.

We will have Jonathan's books available.
Doors open at 6:00 p.m.
Online ticket sales have closed