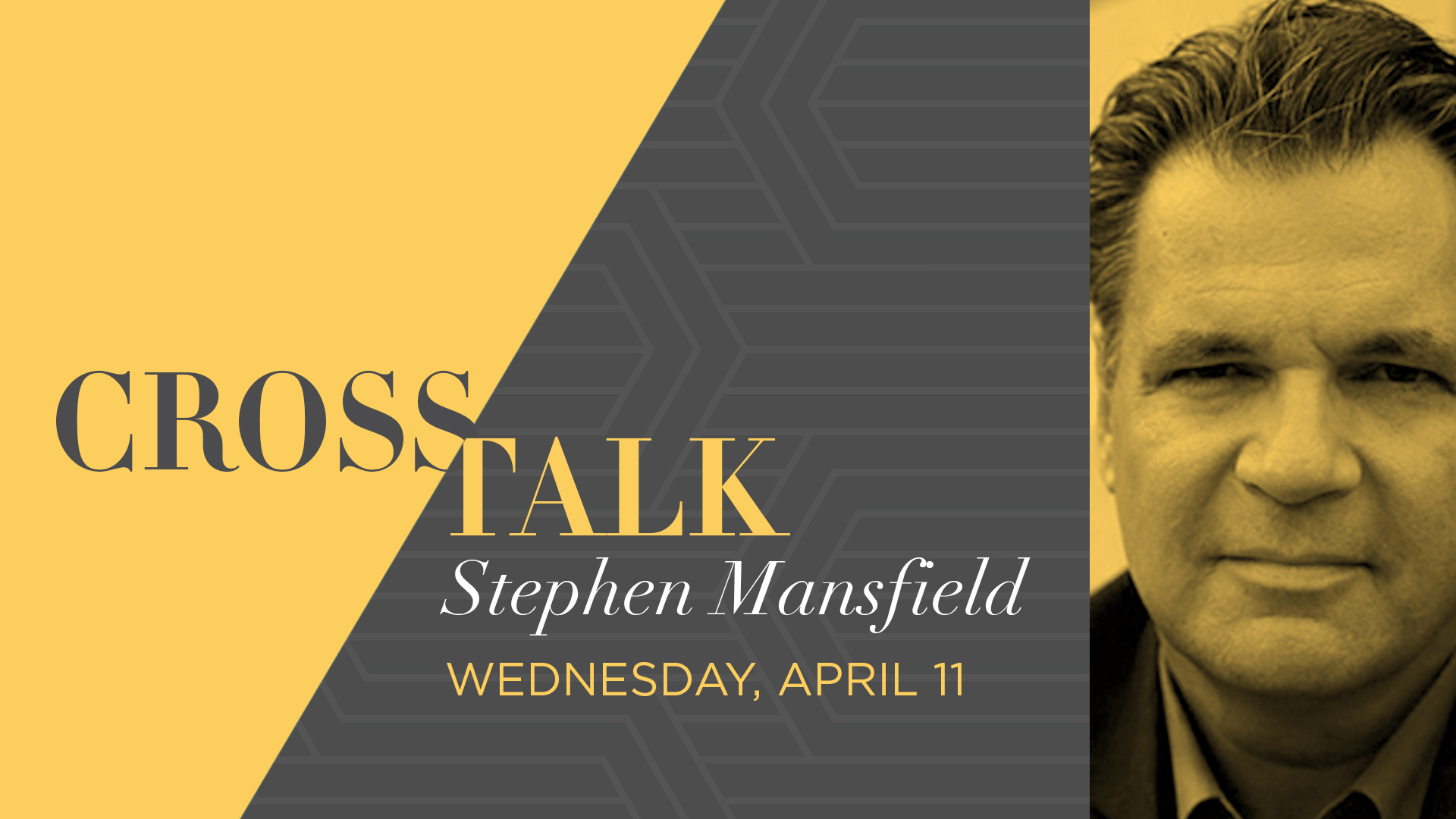 Wednesday, April 11, 2018, 6:30 PM
Renewing our perspective on modern manhood
with bestselling author Stephen Mansfield
Men AND women are invited to join us for an unforgettable evening with Stephen Mansfield, bestselling author of Mansfield's Book of Manly Men. Stephen will share his seasoned perspective on the current state of manhood in the world and issue a stirring challenge for men to become "Great Men," to celebrate and encourage the achievements of women, and to become champions for boys.
Added Lunch Event!
Lincoln's Battle With God
with bestselling author Stephen Mansfield
Sponsored by the PCBC Library
Wednesday, April 11 | 11:30-1:00 pm | Great Hall
Join bestselling author Stephen Mansfield over lunch in the Great Hall as he shares from his groundbreaking book, Lincoln's Battle with God. Mansfield's moving presentation will explore the life and faith of an iconic American President as well as the fault lines of faith in our own time. The event will conclude with a Q&A and book signing opportunity with the author.
Cost/Registration
This event is complimentary, but you must register online. (Food Ordering Now Closed)
For assistance with online registration, please contact Emily Martin at 214-860-3993 or e-mail