IN-PERSON SERVE OPPORTUNITIES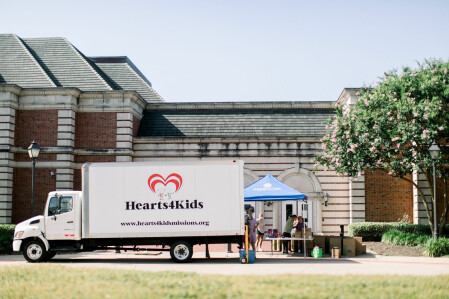 PCBC Church-wide Coat and Blanket Collection
Dates: November 27-December 7
Location: Drop off items in white bins across PCBC campus on Sunday mornings and weekdays 8:00-5:00.
Benefitting Hearts4Kids in South Texas, as well as local ministry partners in Dallas.

For The Nations Refugee Outreach
Dates: Dec. 9 and 10
Location: FTNRO facility in Richardson
How you'll serve: Sign up to help sort Christmas toys, shoes, and coats (Friday) for refugee children or sign up to help parents shop and/or supervise children playing at the Christmas carnival (Saturday).
Website: https://ftnro.org/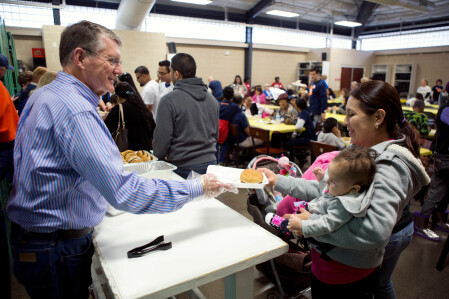 Brother Bill's Helping Hand
Dates: Dec. 9, 10, 13, 14, 16 and 17
Location: 3906 N. Westmoreland Rd. Dallas, 75212
How you'll serve: Sign up for shifts to help during the Brother Bill's Christmas Event. Help bring the joy of Christmas to 4,500 children and their families! Volunteers help at the event by giving out gifts, milk & cookies, family gift cards, helping in the kids tent and so much more!
Website: https://bbhh.org/

Buckner Hope Center at Bachman Lake
Dates: Dec. 7 and 10
Location: 3300 Lombardy Ln, Dallas, 75220
How you'll serve: At the Buckner Christmas Market, families spend their Buckner Bucks (earned through attending family coaching, empowerment classes, and volunteer opportunities) to purchase Christmas gifts for their families. Volunteers ages 7+ will help spread Christmas cheer at the Market by helping restock items, helping keep the shopping area neat, assisting families with taking items to their vehicles, doing crafts and activities with the kids while their parents shop and handing out hot chocolate & yummy treats!
Website: https://www.buckner.org/about-bachman-lake/
Dec. 10: Shift 1 (9:00 – 11:15 am), Shift 2 (11:30 am - 2:00 pm)
volunteer registration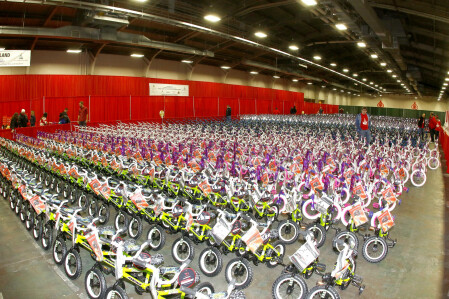 S.M. Wright Christmas in the Park
Date: Dec. 17
Location: Fair Park – Automotive Building
How you'll serve: As Dallas' largest holiday charity event, Christmas in the Park can meet great needs in our city — you will give out Bibles and Christian story books in the automotive building. Please sign up ASAP as space is limited.