Brotherhood, risk and answering the call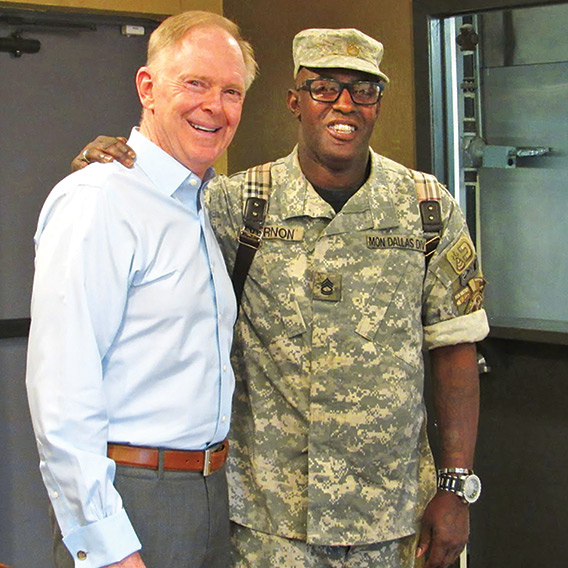 In late 2017, Jim Ramsey embarked on a journey full of risk and uncertainty to pursue the calling God was stirring in his heart. Leaving behind the successful career he had built at Price Waterhouse Cooper, Jim took on a new role as President of Men of Nehemiah, a faith-based rehab program in Dallas serving and empowering men struggling with addiction.
"Some rehab organizations focus only on faith, others, only on the practical side. We believe that physical and spiritual needs must be met together to see true and lasting change," said Jim.
The path wasn't always clear, but the nudges from God were undeniable. One of those promptings came while on a PCBC men's retreat, when Dr. Jeff Warren spoke the words Jim knew were meant for him.
"Jeff said something like, 'If your life hasn't fundamentally changed, you might not be answering God's call.' I knew this was my chance to do something different with my life."
Jim began regularly attending Tuesday night Bible studies with the Men of Nehemiah alongside the men of Park Cities he had served with for 30 years. It wasn't long after that his gift for strategy and development were recognized by the board, who eventually asked him to lead the organization.
"The church can say 'we support this,' but until people get behind it, it can never become a reality. Our men's class is the perfect example. They pour in their effort, money, skills, influence—their lives into kingdom-building causes." — Jim Ramsey, Men of Nehemiah president
"All of us are seeking significance—not importance, but significance. This was my chance. I quit my job and we sold our house…we put our financial goals on hold. I've never had to trust God in that way."
Since taking up the helm at Men of Nehemiah, Jim continues to build the organization with the support of the PCBC men who were there since its inception.