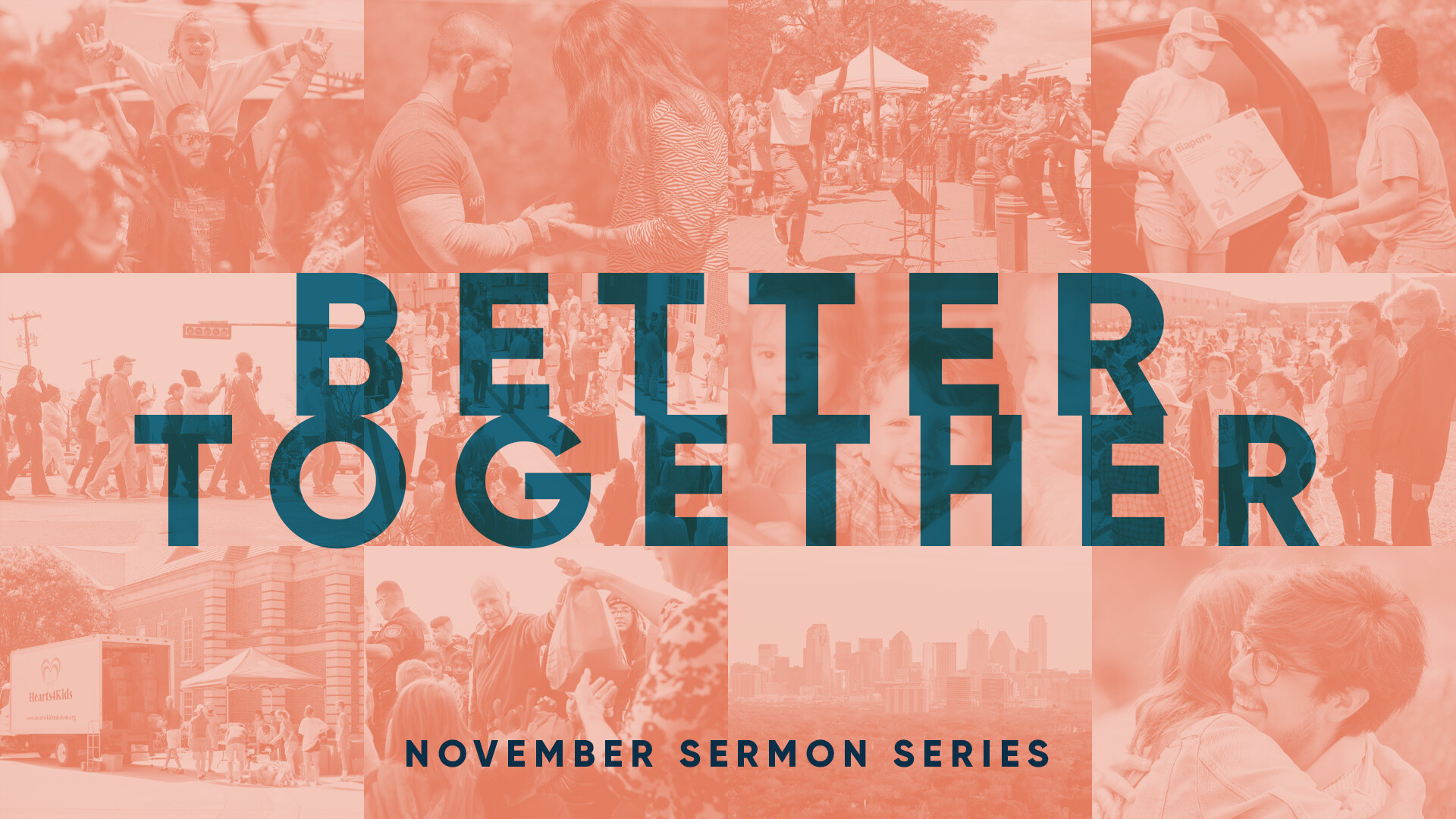 Better Together Sermon Series
God designed His church to be "better together" – where each of us as believers finds our place among God's people in sharing the Gospel, continually moving forward to point others to Jesus, and doing all things in unity.
At Park Cities Baptist Church, our mission is the Great Commission. We exist to lead all generations to love Jesus. We are committed to following Him wherever and however He leads us – TOGETHER!
We hope to see you in person for worship and community, to experience all that God is doing in our church family. There is nothing better than being together as the body of Christ!
November 7 – Sharing the Gospel
November 14 – Moving Forward
November 21 – Living in Unity