The beginning of Park Cities En Español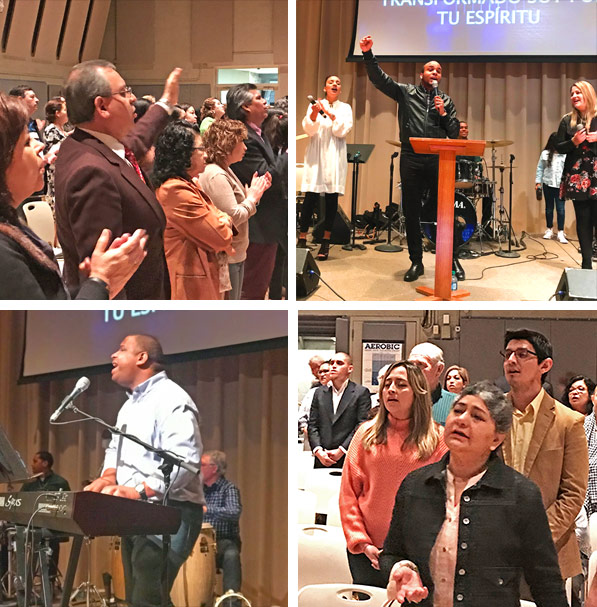 In the fall of 2003, Park Cities received word that an extraordinary estate gift had been left to the church. The contribution was peculiar in that it originated from someone we had never met or contacted before—the Wise family from Jacksonville, Florida. The family had designated half a million dollars in their estate to Park Cities, all for the purpose of missions.
After much prayer and deliberation, God led us to consider an outreach only a stone's throw from the church doors... in the Vickery community that so many of us here have come to know and love dearly. As one advisor involved remarked after visiting the area, "If we can't reach out to a serious need this close to our church where our members can be directly involved in ministry, we need to ask ourselves: what are we here for?"
The following year, Park Cities began a partnership with Buckner International. Program Director, Sam Silva, soon realized that although the Hispanic families who visited Park Cities enjoyed the worship and the church activities, the language and cultural differences were a barrier to genuine understanding. "We started meeting on Sunday mornings with only two adults and three children in the mission house," Sam remembers.
Over the course of fifteen years, our En Español ministry has grown and flourished, averaging between 150 and 200 worshippers in the gym each week. Many Spanish speaking members have taken on important leadership roles within the ministry and throughout the church, and several have been ordained as PCBC deacons— all possible because of one family's extraordinary act of generosity.
Did You Know?
Following the retirement of Sam Silva in 2018, the Español Pastor Search Team meets and prays faithfully for God to bring their next Pastor—to cast a new vision for the future.
Members of Worship en Español are valued members of the PCBC family and participate in all aspects of PCBC life—Kids Ministry, church leadership, serving in the community, and much more.
Those in the Español worship family regularly bring their family members who come to know Jesus in a personal way.
Your generosity helps support our vibrant Español ministry, which encourages all our members grow in their faith as they follow Jesus every day.