All the Nations Back to School Parade
Benefitting Jack Lowe Elementary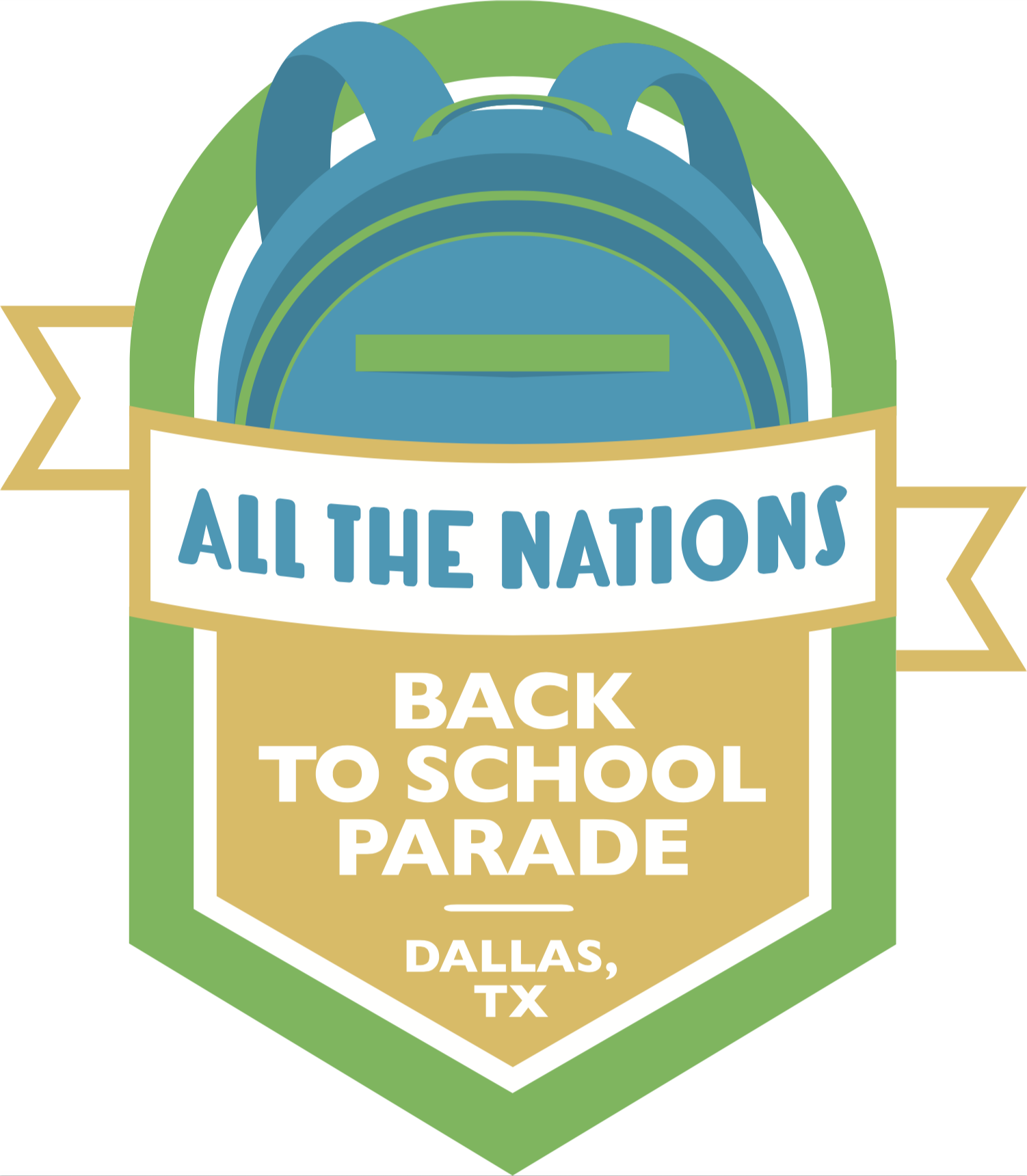 Thursday, August 13
1:00 p.m. at Jack Lowe Elementary

Join us for a drive-through parade to celebrate a new school year with all the nations as a unified community! Our route will begin at Jack Lowe Elementary, continue to Tasby Middle School, and onto Conrad High School.

Decorate your car and come wave and cheer for our Vickery Meadow friends as our volunteer team delivers 500 care bags to Jack Lowe Elementary to bless every student and their families.

How can YOU help?

1. PURCHASE a care bag for a student: Each care bag will include hand sanitizer, masks, surface cleaning wipes, and a thermometer. Click here to buy a bag for $20 and we'll mail you a postcard with the name of a student to pray for this year!
2. CREATE your own All the Nations window art: Draw a picture or write an encouraging note, OR download these fun coloring sheets - provided in English, Spanish, and Burmese - and mail them directly to Jack Lowe Elementary: : 7000 Holly Hill, Dallas, TX 75231. These works of art and handwritten notes will decorate classroom windows and be a blessing to students and teachers!
English Coloring SheetSpanish Coloring Sheet

3. DRIVE in the All the Nations Back to School Parade! Join us at Jack Lowe Elementary with your decorated car at 1:00 p.m. on Thursday, August 13.

Questions? Contact Jessica Lamberth at .